At the same time when the Medusa project was being refined into its elegant Black Edition form. We were diving into the fascinating Eurorack world a lot. This gave us the impression that there are some blank spaces, which we decided to fill.
We started thinking about how can we seek musical inspiration in places far from any power grid. Contrary to the modular synthesis rules. We also started to wish for a device that would allow us to store the ready patches. Presets in Eurorack, strange, right? Listening to the comments and requests of the original Poly module users. We decided to enhance its capabilities too. Shortly after, three new exclusive Polyend modules were presented.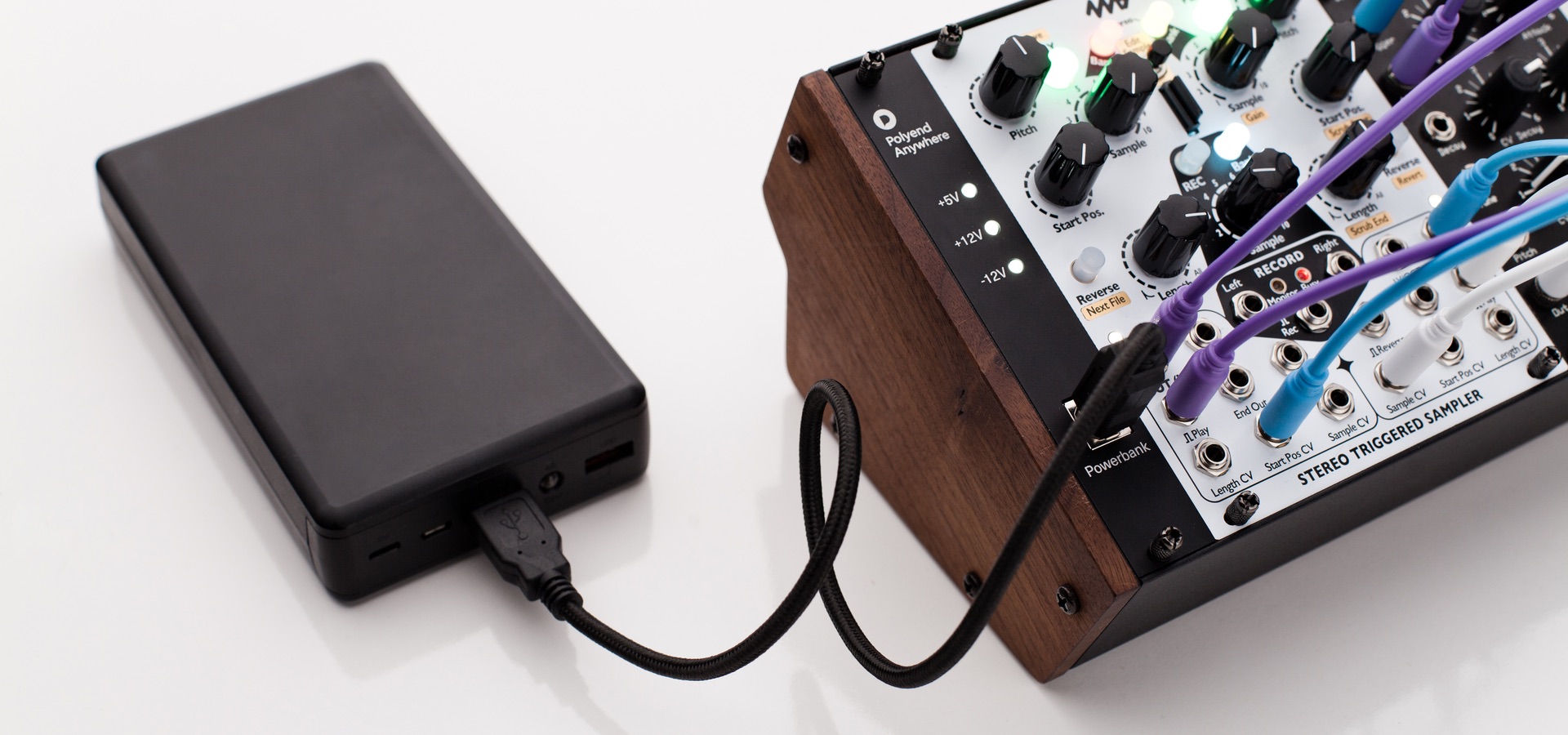 The Anywhere module was meant to be a convenient portable powering solution for small modular setups. It aroused a flash of the genius of one of our talented electric engineers. When he shared the idea, he had the prototype practically ready. We had it going in no time. This module happened to allow you to run a defined Eurorack setup powered from any USB power bank. Completely free from a wall power outlet. With a regular power brick, you were able to power many modules for a few hours. Achieving true portability of a modular rig became possible.
The idea was that the world of music, instinctively connected with the organic world that surrounds us, should be within your reach. So you could work on your modular musical flow on the go. Do you want to make ambient in the depths of a forest, or techno atop a hill, or just on a couch? Here you go. No matter where you want to play and compose. Perfect for a walk in the woods or a session in a downtown park. The Polyend Anywhere was supposed to be a real inspiration enabler. Judging from the customer feedback, it totally was!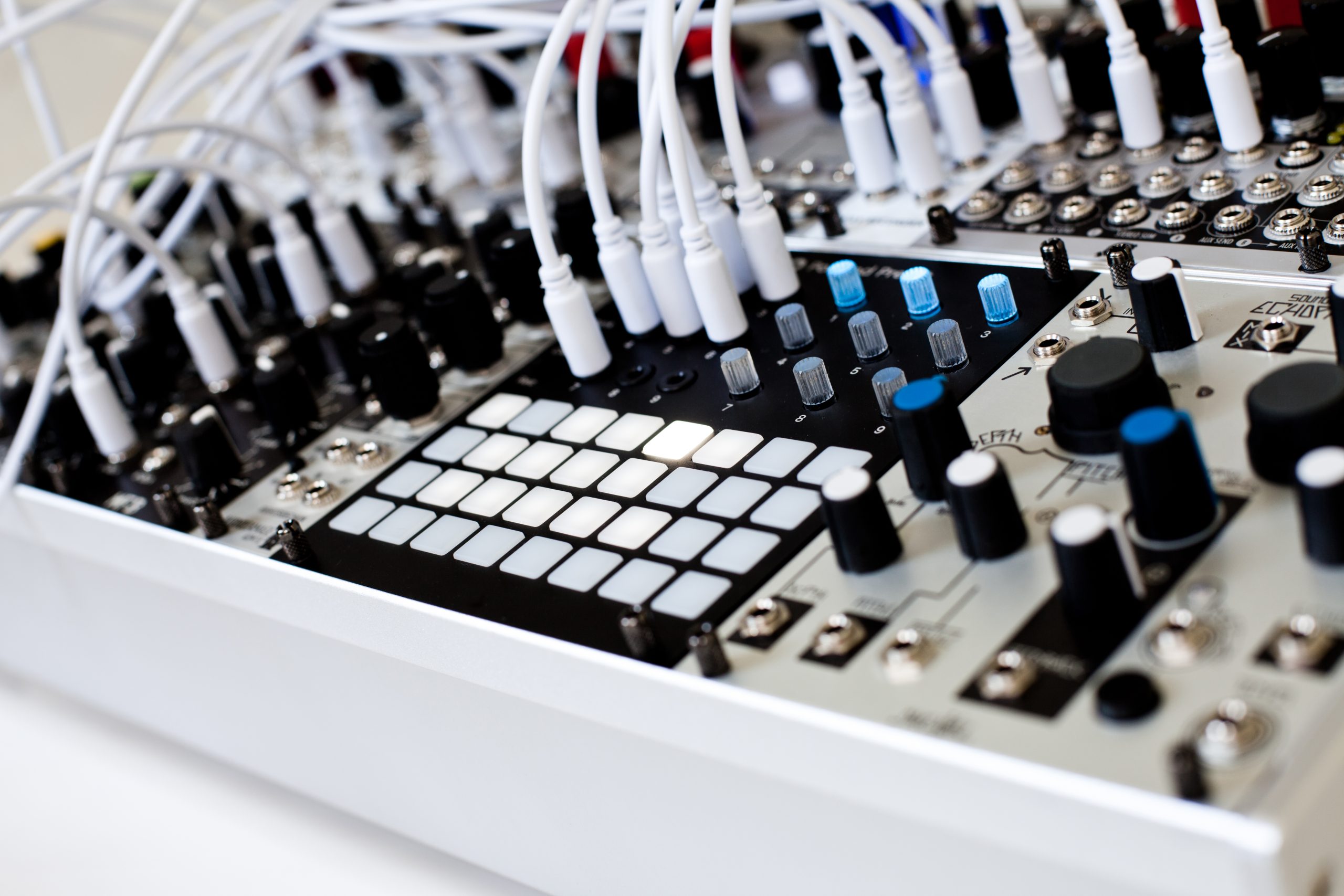 The Preset module's role, was to bring the idea of saving and recalling presets into the modular world. To introduce n ingenious module able to liven up any modular system. An instrument offering its users the ability to quickly recall multiple CV values at the touch of a pad. With more memory locations than any alternative, you could get.
That's what the Preset was all about. A tool fulfilling a tantalizing promise It made storing presets in your modular rig possible. And in addition to that, it gave users the ability to sequence these in a simple and quick manner. It also granted recording of the incoming CV signals. So in fact allowed duplicating envelopes, LFOs, and virtually any other automation sources. With its various play modes, and available nine outputs controlling and steering modular rigs were limited only by their user's imagination. It's also worth mentioning that the Preset has received an alternative open-source-based firmware. Because of this its users can now contribute and continue upgrading its already vast potential. But the most important thing Preset has brought is definitely a lot of fun!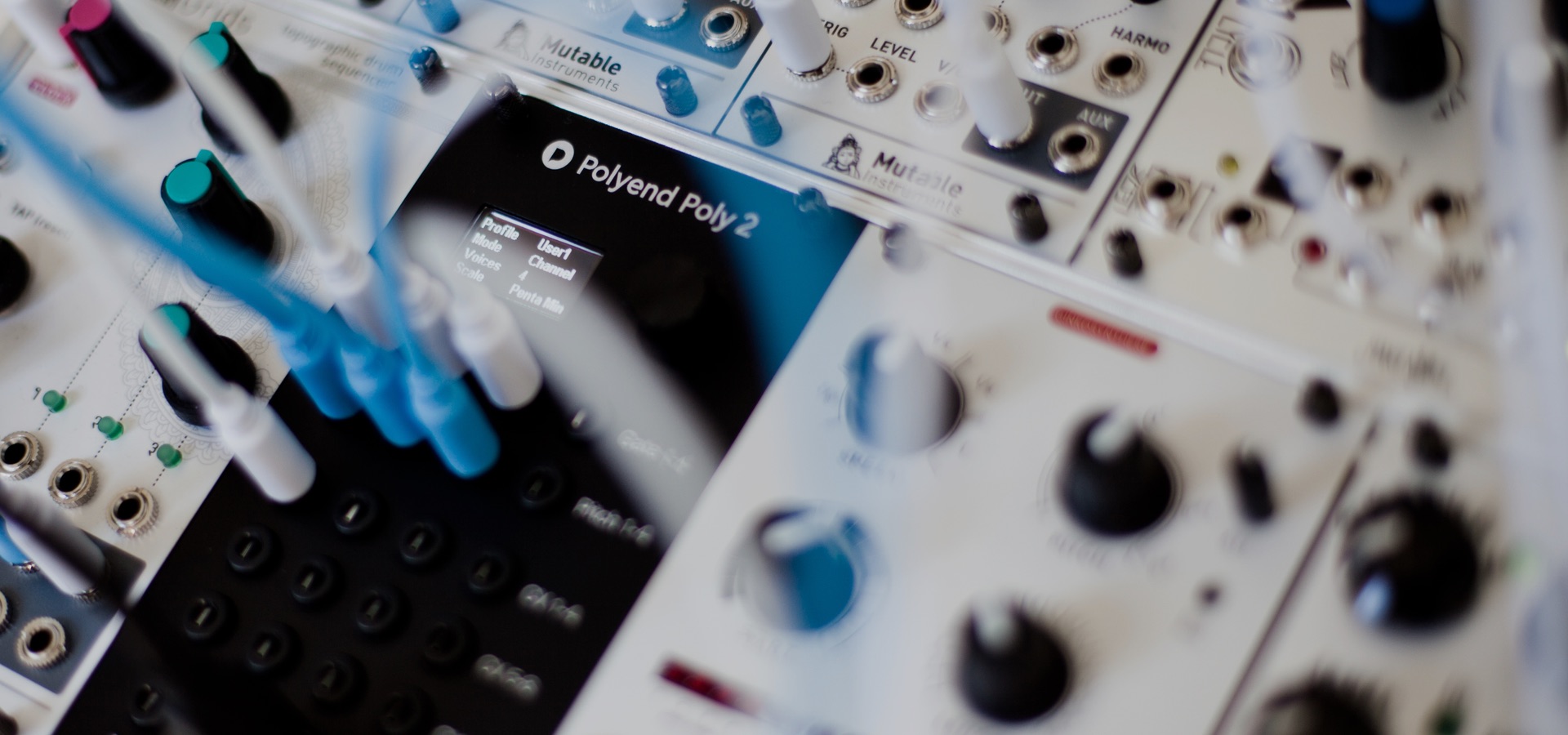 Last but not least. The Poly 2 module. An ultimate configurable extension of its predecessor concept. With all the functional MIDI tools and devices (DAWs, controllers, sequencers, keyboards, drum pads). And as many fantastic Eurorack modules are already out there. Poly 2 was made to seamlessly connect these two worlds. Thanks to its numerous inputs and outputs. And loads of configurable parameters. It was a gateway between the digital and analog realms. Each of its play modes were offering totally different possibilities. Perfect for building your unique polyphonic synthesizer. Utilized software DAWs and hardware sequencers. Great for triggering drums from drum pads or drum triggers. A real Swiss army knife for your rig.
Its interface was made to connect your computer, smartphone, or any other MIDI device. A whole array of analog outputs was offering the versatility to hook up loads of different types of modules. And making it an outstanding companion for MPE devices. With easily adjustable settings and a straightforward menu system. The setting, saving, and recalling of your parameters were as easy as a click of an encoder. Poly 2 was offering various voltage standards for Pitch and Gate. This made it play along well together with Eurorack modules, Buchla, and many other CV-operated instruments.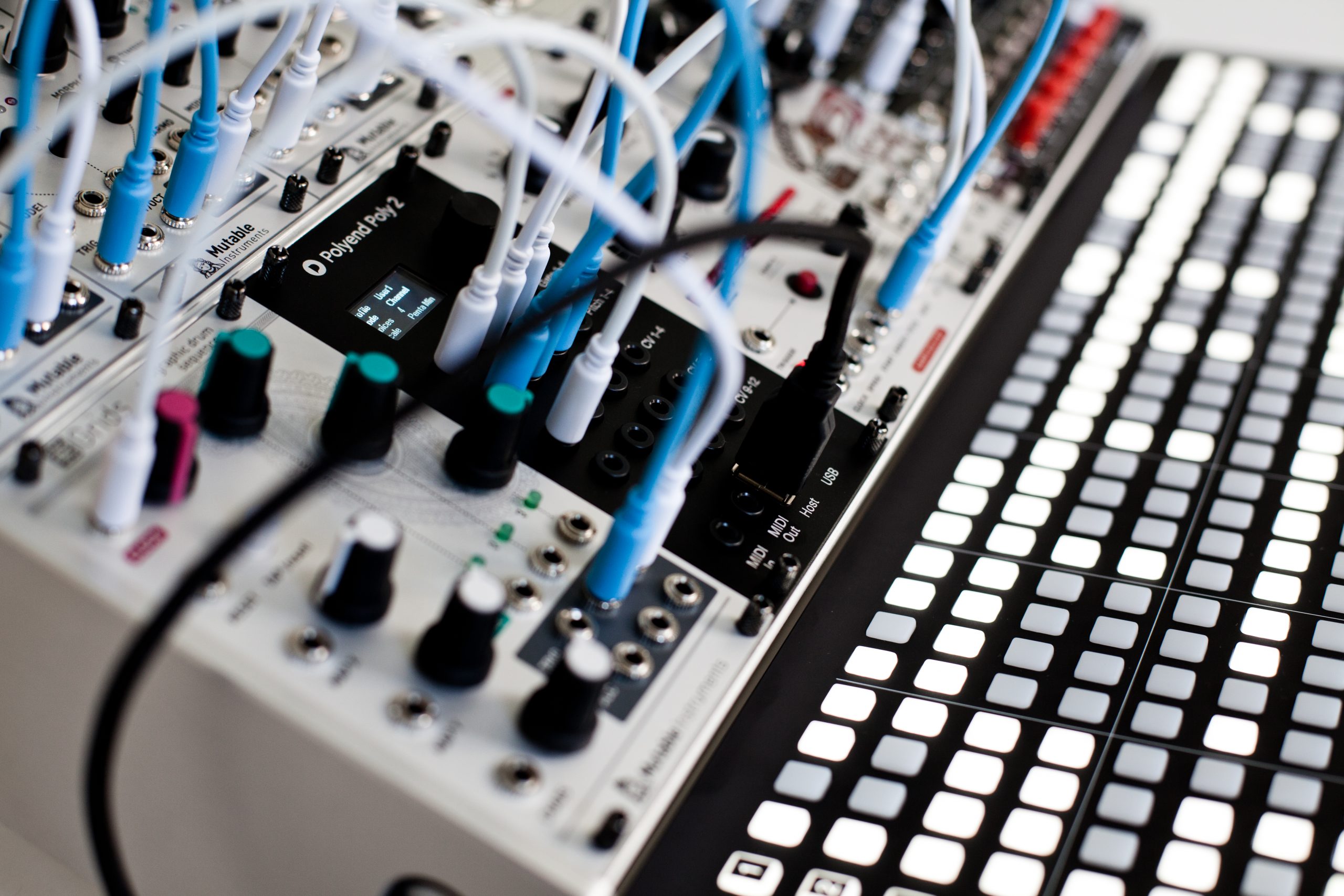 Although we are now exploring different spaces of musical instruments. Our romance with Eurorack was very important from the learning side of it all. Before we've stepped into the groovebox enterprise. We've learned a lot by making these modules. Some things were just incorporated one-to-one (does the Tracker pads remind you of something?).
We are very enthusiastic about the idea of the Eurorack. There's not a single thing like it out there. We're very happy we could add our five cents to this. We feel a part of this community. And between the two of us. We had big plans for the entire system. And prototyped some modules which are working. Maybe one day we'll get back to this topic. We'll see in the near future!
endorsements
Jimmy Edgar
"The Polyend Poly Module has reconfigured the way I use my modular system. All three modes work exactly how you would imagine. Impressive!"
Robert Lippok
"When I saw Poly from Polyend I was happily shocked because it was exactly what I was looking for."
Michał Wolski
"Poly module has the potential to refresh the way you look at the classic music tools, various MIDI devices or applications. It breathes a new life into my modular synth environment. And the Preset module has become a heart of my rig's modulation actions."
Richard Devine
"I am loving both the Seq and Poly, this couple is absolutely gorgeous and insanely fun to use."