When our Drumming Machine was getting ready, we noticed a lack of a decent sequencer to control it properly. We wanted something as immediate and obvious as the Perc itself. And opulent too. High-quality plastic is always a good choice. But then, wood is so beautiful! One more thing that was concerning us. Why sixteen steps only concomitantly? We needed hands-on control with visual feedback on much more than this. That's how the Seq idea came up. And as it goes with the Polyend team, we were enjoying the quality time with the first prototypes soon after that.
Our rangy and handsome sequencer was officially announced together with the first version of the Poly Eurorack module. A digital gateway to the analog voltage world. A separate instrument that originally was thought of as an internal part of our sequencer. But as the Seq body was made from this beautiful piece of wood, we didn't really enjoy all these multiple physical CV outputs ports piercing it. And so the Seq and Poly emerged as a couple that could be used as well together and separately. These two instruments were designed with some non-digital musical devices in mind. For a reason. Our goal was to implement features that made them as playable and fun to use as possible. With the learning curve and menu diving stripped to the minimum.
The Seq and Poly couple was thought to become the main brain for both hardware and software setups. Optimized to manage given tasks in the most effective way, without latency or glitches. Their immediate responsiveness was meant to create a synergy between the musician and the tool. They were bringing the inspiration right from the very first step.
With all these tracks and steps right in front of you. Our intuitive polyphonic hardware step sequencer was given to you as the heart of your creativity. With time, the initial drum sequencer idea has evolved into an instrument that made it easy to set up and even easier to create rhythms, chords, and melodies too. All of its features were carefully picked to give you the quickest and most natural way to bring your ideas to light. With most of the functions available directly from the front panel, you couldn't get lost. Nor lose your musical flow.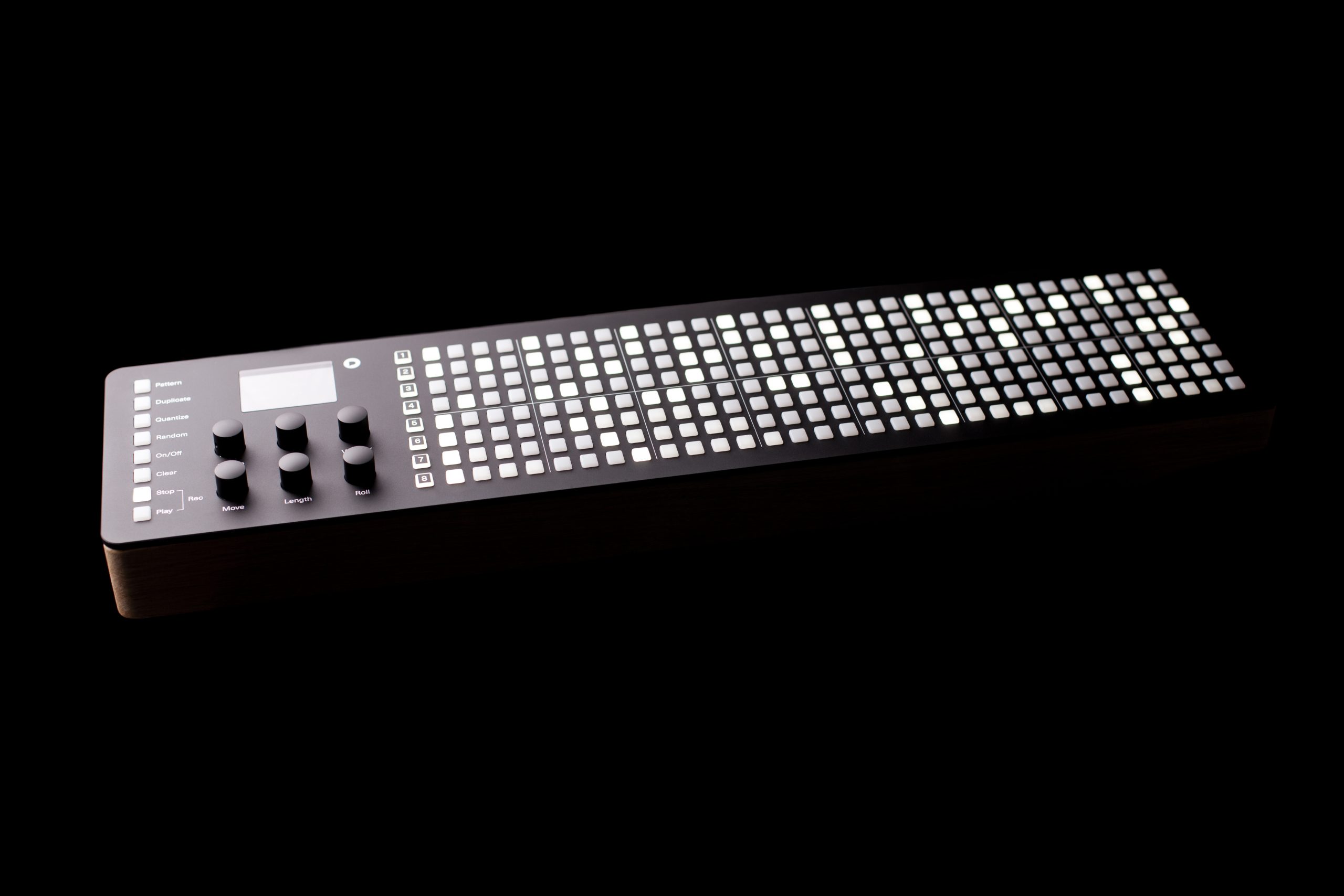 We've enclosed Seq's powerful functionality within the highest quality aluminum and wooden housing. It was designed for you to be inspired and, most importantly, to fully enjoy the process of creation. Equipped with a wide array of inputs and outputs. Allowed easy communication with other applications or devices of every era and genre. Sequences could be created step by step. Or recorded in real-time using external MIDI controllers. All this in a user-friendly fashion.
Due to their nature. Eurorack modules may not give as much room for fancy looks as the standalone instrument does. But we did our best not to neglect the visual aspect of our modules. Poly was not an exception. Its minimalistic front panel was made from glass blasted aluminum, matt black. MIDI-to-CV converters have been around for a long time in one form or another. But Poly has brought the concept up to date. With a host of features. Like polyphony, MPE compatibility, USB hosting, scale quantizing, and even preset recalling. All designed to get your MIDI gear chatting happily with your modular with a minimum of fuss.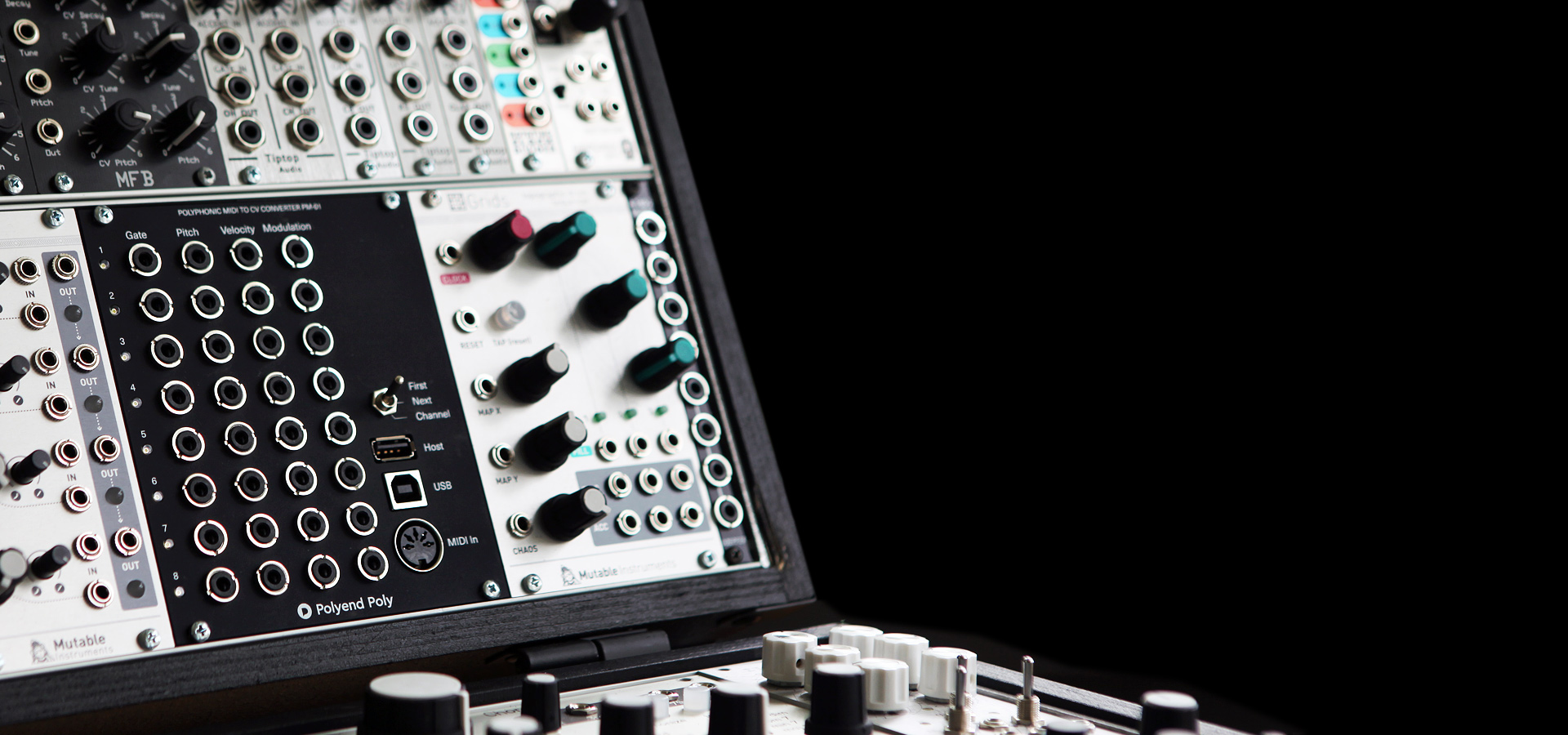 As mentioned above. The first version of Poly was conceived as the quintessential way to integrate the Seq into the modular ecosystem. But the Poly alone has brought you a goldmine of unprecedented features. First and foremost, allowed connecting all your MIDI devices via the front-panel ports. All your keyboards and controllers could be employed in your Eurorack. Same for the computer,  smartphones, and tablet connectivity.
The USB Host connection allowed users to connect class-compliant MIDI controllers. By simply attaching a USB cable to the front panel input. Poly's arsenal of CV analog options. Including eight rows of Gate, Pitch, Velocity, and Modulation. It was there for complete control of any Eurorack module. Poly's flexibility, its vast array of multiple inputs and outputs. Provided users with creative freedom. Immodestly speaking, it breathed a new life into any modular synth environment.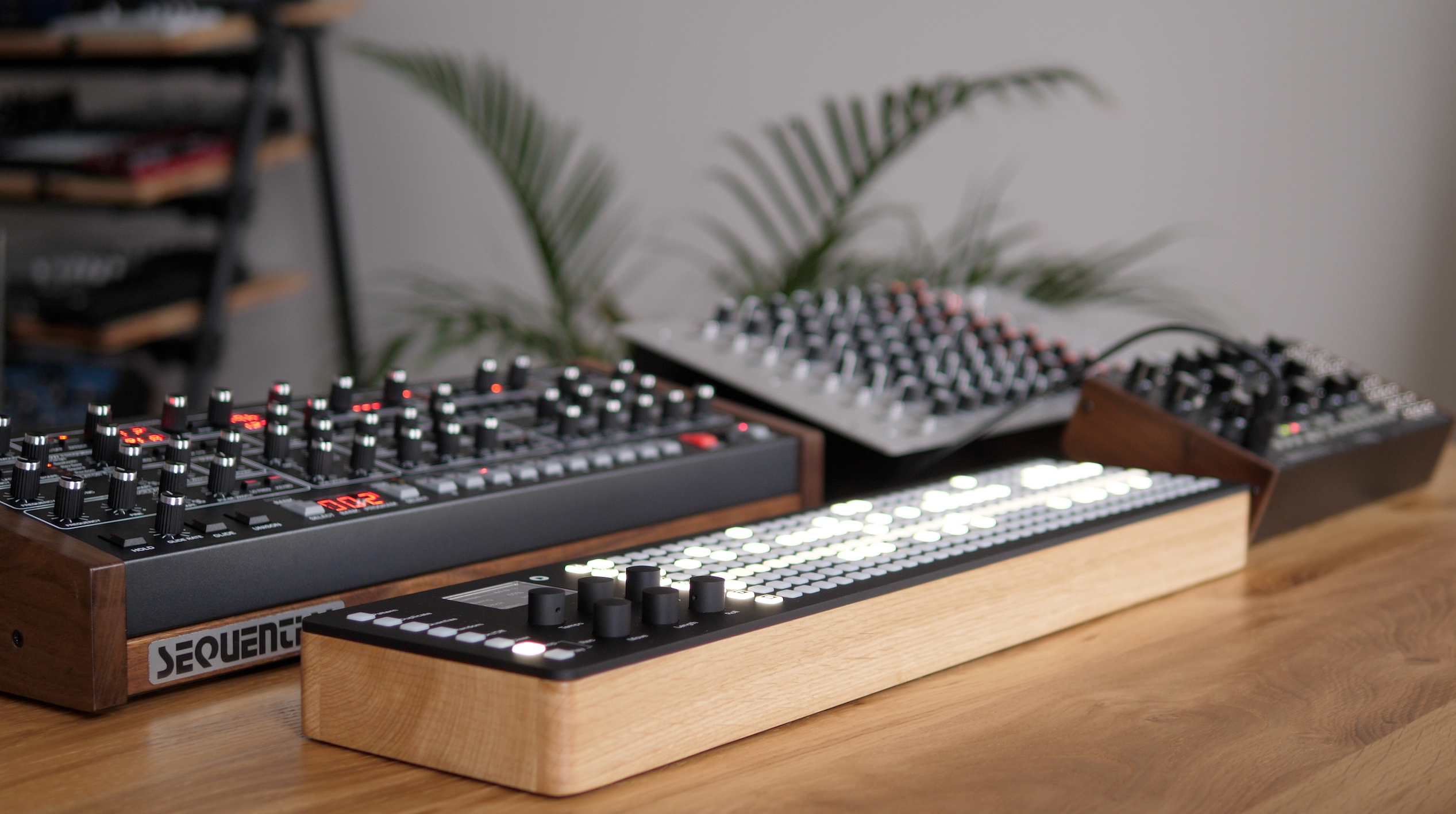 While the Poly concept has later evolved to its superior version. And opened our minds to more Eurorack ideas. The Seq has become a milestone in developing some of our next instruments. The ones you saw already, and these which you'll get to know soon. Making our own sequencer from scratch was pretty challenging. It was our second instrument. Probably far from perfect, but we've learned our lesson. And what's to come out of it will be much more superior. And you'll have an occasion to check this sooner than later.
endorsements
Darren Emerson (The Underworld)
"I love the spontaneity of my Polyend Seq. The fact you can just jump on straight away and ideas are forming. No excessive pages to get lost in. Just hands on, good fun and it makes me write in completely different way."
Matador
"Hands-on sequencing outside of the box. I got this unit for my 2.0 live show and I've ordered another one for the studio. This really increases my workflow quite dramatically!".
Tom Rowlands (The Chemical Brothers)
"Just started having fun and playing around with the Seq and already got some nice sequences happening. Great machine for jamming ideas. I must say the design and quality are great too."
Richard Devine
"I am loving both the Seq and Poly, this couple is absolutely gorgeous and insanely fun to use."
Jamie Lidell
"Seq is a beautiful object, large enough to control a lot of aspects of workflow at the same time."
Łukasz Seliga aka SLG
"Seq is a really inspiring instrument. I love its immediacy. There's no learning curve at all, no need to read the manual. Just take it out of the box and play."
Alastair McNeill (Róisín Murphy, Yila)
"Seq has tied my whole studio together. It allows me to be computer free and work extremely quickly jamming between everything and adding some new workflow. I like how it's focused on experience, keeping things simple to the core needs while going just deep enough to be interesting."
Daedelus
"Seq wants to be played. Intuitive enough to use immediately in my live show (especially with Poly module connected to modular), but also has deep functions to work as my outboard sequencer, and 32 steps are ridiculous."