Polyend Play: 1.3 Firmware Update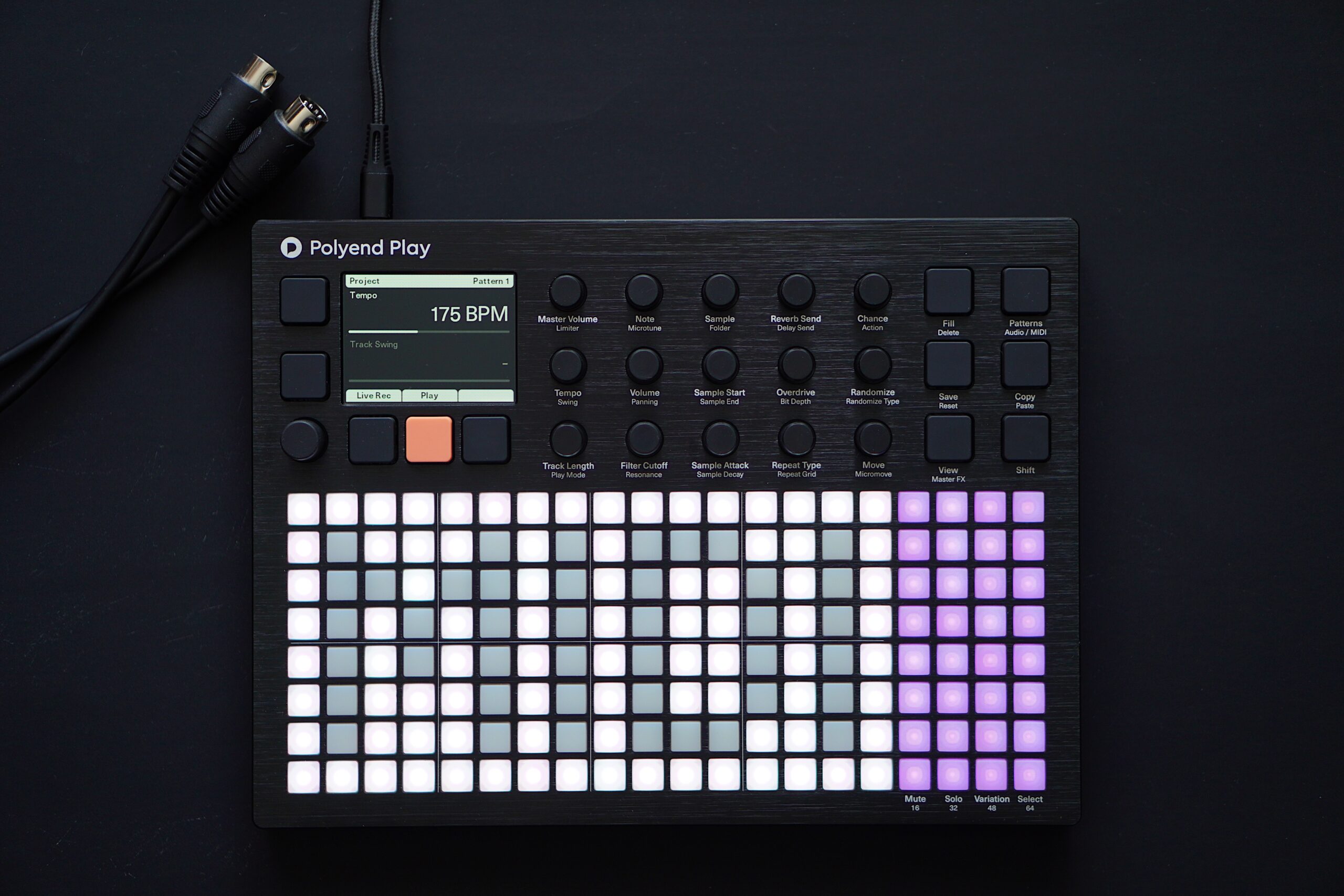 We're announcing the official Polyend Play 1.3 firmware update.
New features delivered in the Polyend Play v1.3 firmware update:
Steps and Tracks can now be copied and pasted between Audio and MIDI.
Improved assignment of MIDI CCs to control external devices. MIDI Learn Improvements:

When Note = No Note and playback is stopped: MIDI CCs are sent out (previewed) individually so that the external MIDI receiver can learn them. Important: Playback must be stopped for MIDI learn to work properly.

MIDI Pitchbend resets to 0 after stopping the sequence (if it was used).
MIDI Program Change messages are now sent per MIDI channel instead of per MIDI track.
MIDI channels for note input are now configurable in the MIDI menu.
Lost MIDI clock data is now detectable and an onscreen message when using MIDI Clock In and MIDI Clock data is lost.
MIDI parameter values are reset to default when switching MIDI Channel.
FIXES
Stopped triggering notes with "No Note" value when using Scales combined with Repeats, Chance, and Chords in MIDI tracks.
Scale filter was not applied to Broken and Fixed repeat types in MIDI tracks.
Humanize Chance action was only sending negative values.
MIDI PC messages are now sent after switching patterns.
Double-tapping Chance, Repeat, Chord, Note Length parameters in MIDI tracks now goes to default values instead of empty values (which caused playback issues).
Song Tempo changes were not applied to next pattern if playback was running.
MIDI Out Jack no longer stops working after prolonged use.
Tank / Alien repeats in MIDI tracks now match the behavior in Audio tracks. Note: this may make some tracks sound different when using Tank/Alien with MIDI
Bit Depth parameter in MIDI tracks sends only CC values 4-16 (fixed to full range 0-127)
Notes no longer hang when using Note parameter and MIDI Clock In is external
MacOS metadata files with "_" are now hidden and ignored when browsing and loading files on Play (samples, projects, fills)
Previewing notes during MIDI live recording now play back at the proper Note Length
Overlapping notes on the same port/channel will all receive Note Off MIDI messages
Register your Play on polyend.com/my-account and get access to the firmware and other free stuff like new sample packs and factory content.