Scene: Carlos French – Battledoge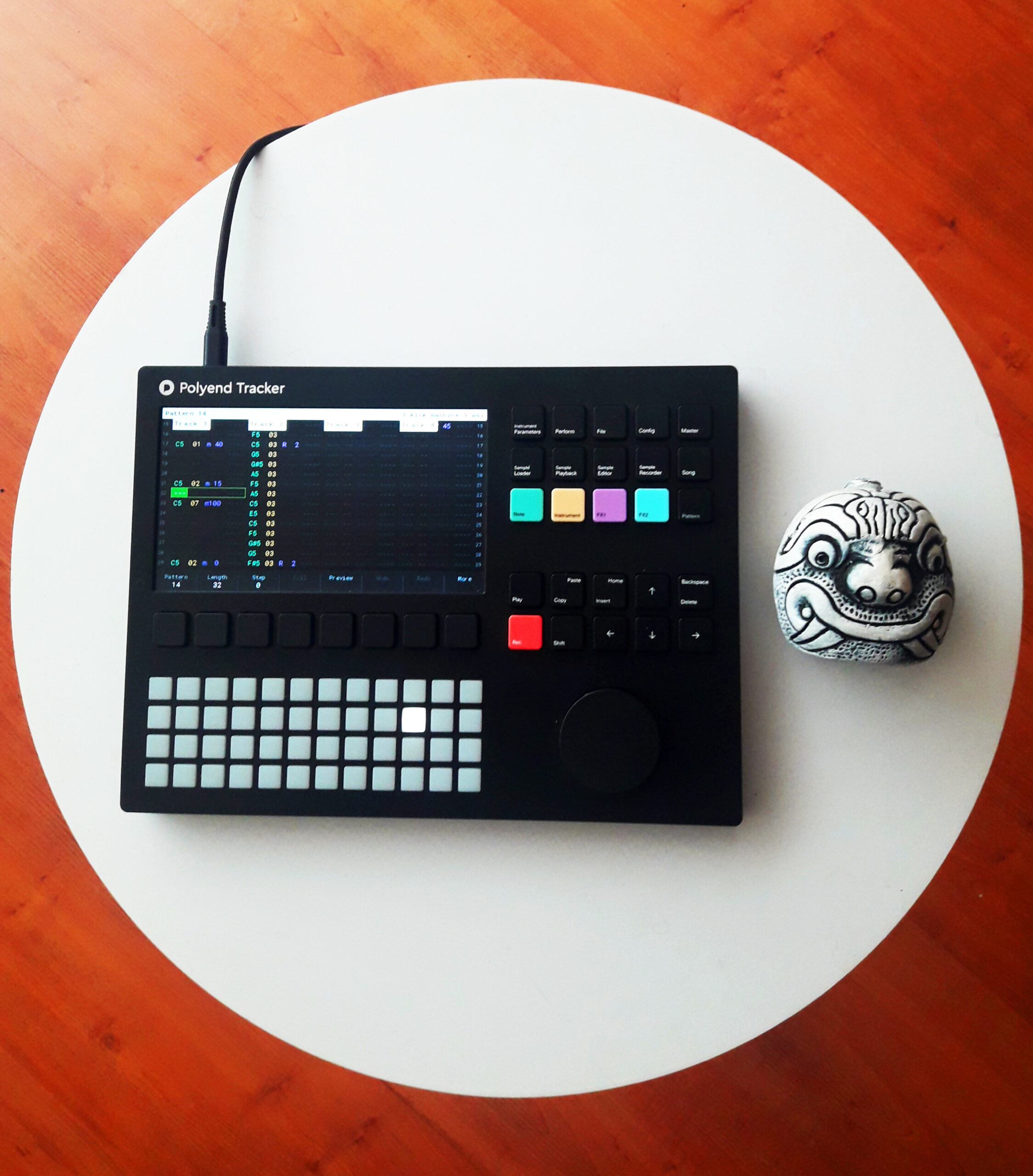 "What I tried to do with Battledoge was to show the Tracker as a standalone music production machine, and it handled the task very well."
"It's a rather simple and melodic song made of many one-shots from the sample library. It didn't twist the sounds too much, although I ran most of them through the Tracker's great filters and LFO to certain parameters. The interesting part is the drum sequencing; this is where this instrument really shines I feel.
I used a different pattern for each variation of the beat, applying FX like rolls and fill functions for pitch, instrument selection, LFO, pan, etc. Being able to edit the patterns at such a level of detail is really cool. In the end, I left a looping pattern with a static drum beat for jamming in the awesome performance mode."
Download
Carlos French
Is a Peruvian electronic composer/rock bassist from Lima, Peru. He's been producing music in one way or another since the mid-'00s. Under his own name or his project Coca Negra, he has released several singles and albums in Bandcamp, covering many styles of electronic and experimental music, from IDM, industrial, techno, to ambient, noise, and blackened doom. He's also done music for ad campaigns and soundtracks and is the bassist of Peruvian stoner rock band El Jefazo.
He recently uploaded Battledoge, a new album on his Bandcamp that features heavily the Tracker as a drum machine, beat mangler, and melodic companion to other equipment.
You can hear Battledoge here.
---