Luca Longobardi: Limits Overcoming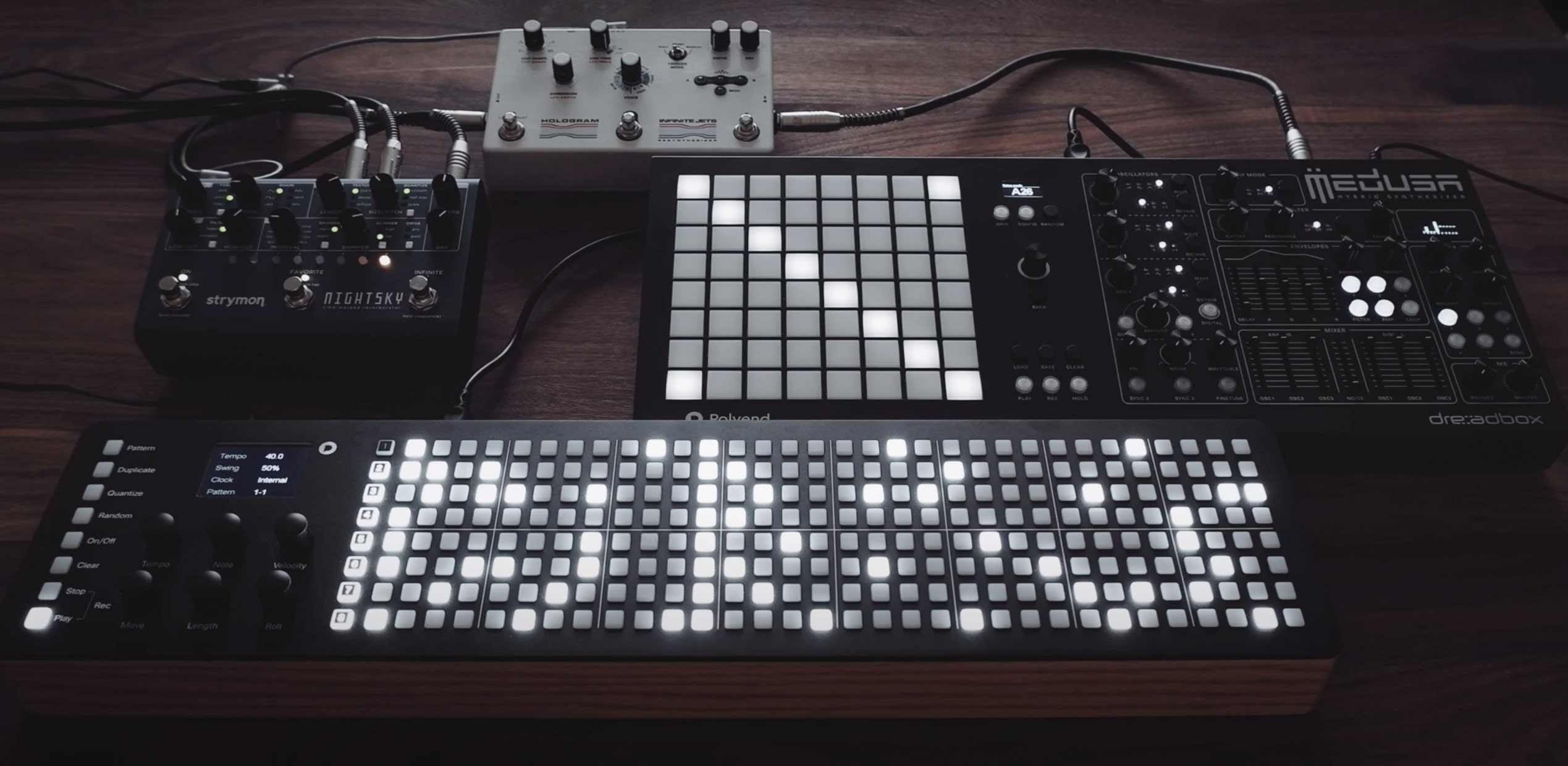 "The nice thing about limits is that they can be overcome."
"This is a technique I often use to create similar but different moments in feature film soundtracks. The Medusa has a maximum of 6 voices of polyphony: a sequence with 8 voices starts from the SEQ, which means that two are automatically 'not played' by the synth. Introducing other variations such as notes played live or another sequence sent entirely by Medusa itself not in sync, allows these 9 possible notes in polyphony to take their place in a random way. The limit, therefore, becomes an opportunity to generate small differences. Now that you know the trick behind it, enjoy the sound."
Italian composer and pianist Luca Longobardi represents the generation of classically trained musicians who incorporate the language of contemporary electronic music into their pieces, which are furthermore strongly connected to the multimedia arts. Born in 1976, Longobardi studied classical music in Italy and New York and went on to earn his doctorate in digital audio restoration in Rome in 2011. His works reveal a strong interaction between classical and contemporary music. The experience he has gained as a theatre musician has increased his interest in the relationship between sounds and spectacle; he has composed music for ballets and films and accompanied installations and experimental art productions (Atelier des Lumières – Paris, Carrières de Lumières – Baux-de-Provence, Kunstkraftwerk – Leipzig).
Find Luca Longobardi @ Youtube, Facebook, Instagram, Bandcamp,