Medusa Synth: Tape Sound Tutorial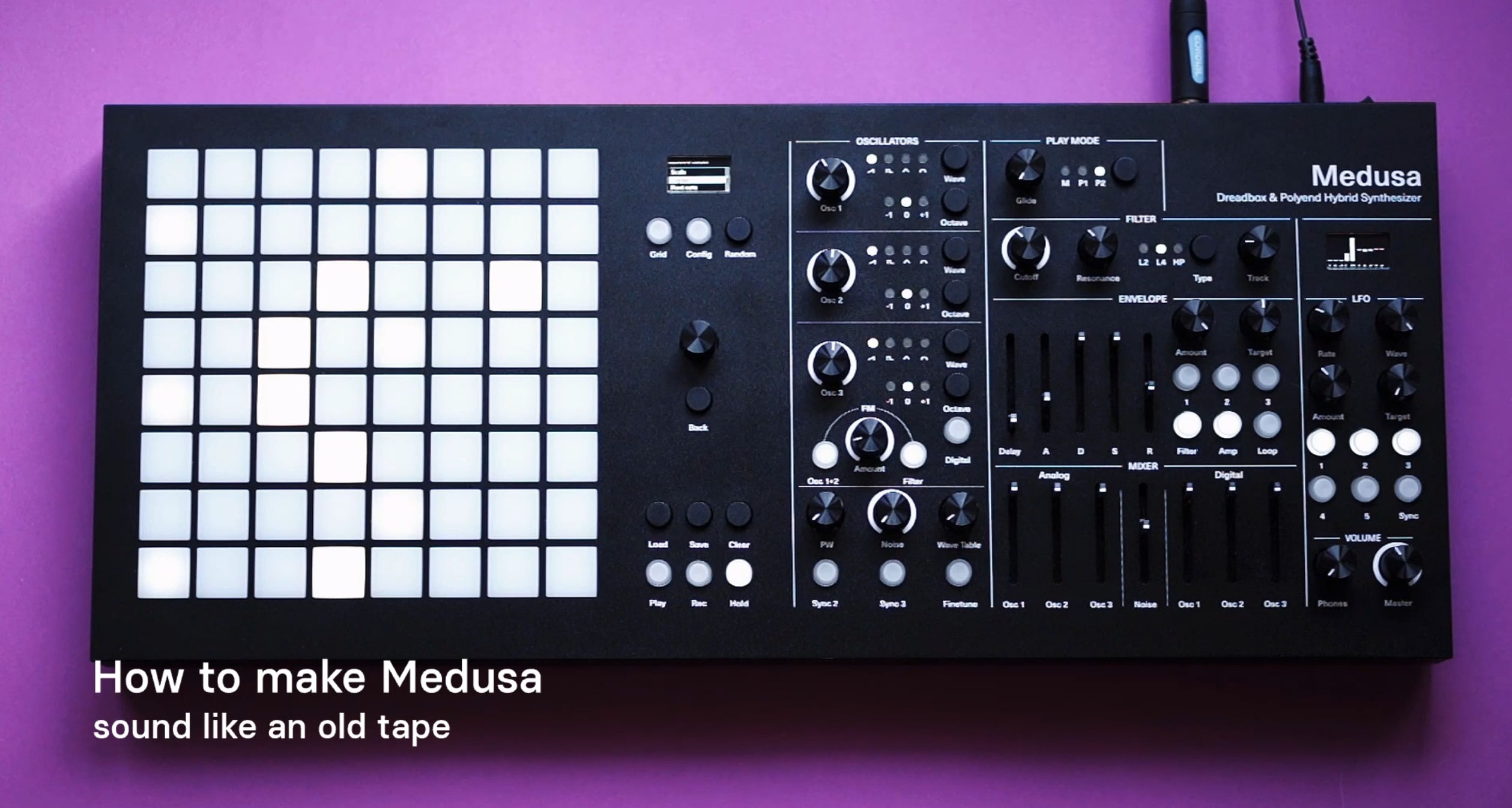 Here's a small hint from Isobutane on how to make the Medusa Hybrid synthesizer sound a bit like an old tape.
Do you want to add a bit wonky, heavily used consumer-grade tape-style sounds to your shiny digital mix sometimes? Here's how to proceed with the Medusa to get that old school vibe!