Michał Wolski: Polyend Play: it's a wonderfully thoughtful performative instrument that brings the imagination powerfully to life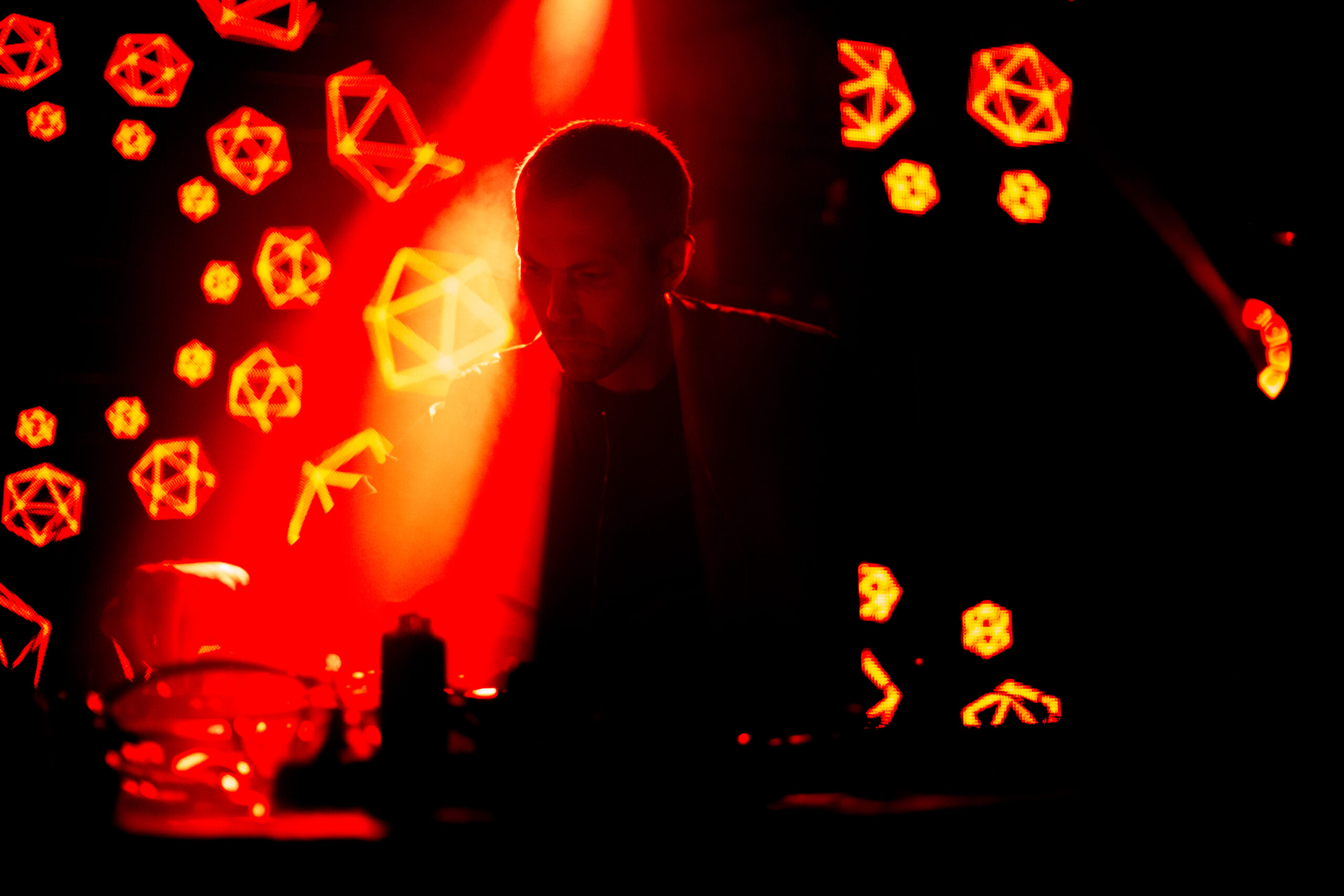 Happy New Year! We're starting the new year with Michal Wolski, Polish musician, composer and producer, art & culture activist. I truly believe that you would be a fan of Michal if you had a chance to see him at the numerous concerts he has played in Europe and worldwide. We discussed his favorite gear and Polyend gear. Enjoy!
Polyend: What is the most crucial device used throughout your career? Presently?
Michal Wolski: This question is more difficult than I thought! At first I wanted to answer, without a second of hesitation, "the modular system." After a while I realized that this system, which I have been building and modifying for years, reveals its power when it has company in the form of sequencers, samplers and synthesizers. Then, with my eyes, I saw the laptop, which, at the end of the day, is where all the signals meet. That's a tougher question than I thought….
So, as it turns out, the key device is a set of ears that I currently use in my musical work. Thanks to this "device", each tool – be it a modular system, a sampler, a synthesizer, a tablet or a smartphone – at various moments turns into a full-fledged instrument through which music is created. The key device in my musical work – both "now" and "always" – is therefore the set of ears I currently have at my disposal.
And somewhat less "metaphysically" and "metaphorically"… Lately, one of the most important tools in my studio is a tablet, which has caught me up with its mobility and the possibilities offered by mobile applications. Whether on the go or in a cafe, a mass of music has been created thanks to the tablet, which is then encapsulated after the sketch phase thanks to the modular system, samplers, synthesizers and AU/VST plug-ins. The tablet turned out to be one of the most important tools in the past years – all because of the touch interface, which revealed a new face of synthesis and sampling.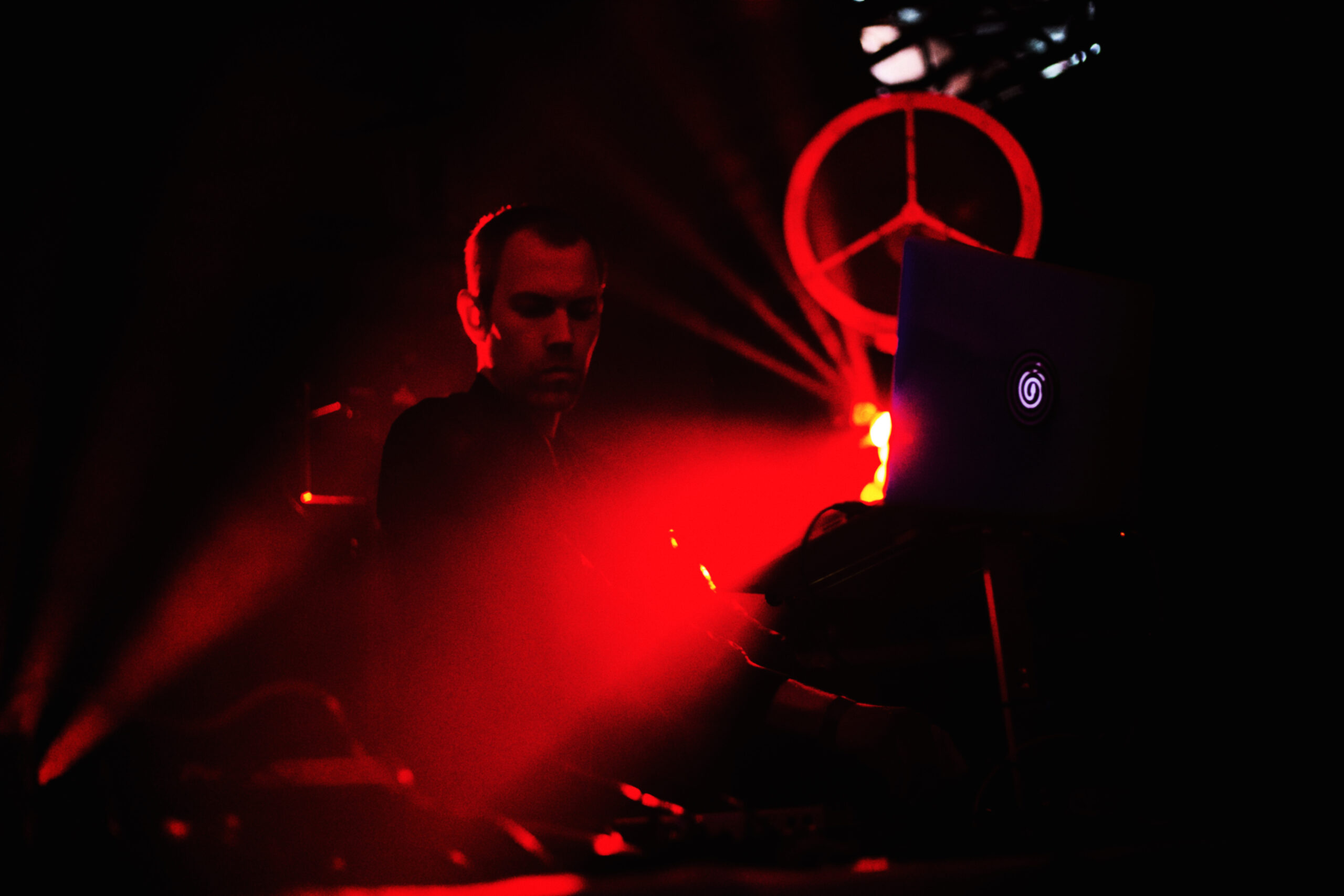 Polyend: Can you reveal one sound design or music production secret to us?
Michal Wolski: I don't have any secrets. I am guided by one simple principle – in the process of creating music, I accept what absorbs me in the moment and leads me to the unknown, so that authentic creation based on exploration is possible. Only this one principle I try to grasp and arouse it – following curiosity. The rest is variable and thus irrelevant – what matters is the process of heating up curiosity. Arousing it. I believe that it will be possible to sustain this state of mind for as long as possible.
Michal Wolski – Bright Escape
Polyend: Why do you choose Polyend devices?
Michal Wolski: Because they are smart. Tracker has been with me since its launch. Similarly, Polyend's modules, the Preset and Poly2. I use these tools on a regular basis – time after time they extend their helping hand and allow me to reach unusual places on this musical journey. I've also been in contact with Play for a while – it's a wonderfully thoughtful performative instrument that brings the imagination powerfully to life. These are the reasons.
Michał Wolski
Artist focused on deep, richly detailed electronic, techno, ambient and experimental music. Connected to world-renowned record labels. Wolski creates both solo and in cooperative projects. His releases are both solo and in collaboration with other artists. In his artistic work, he uses a variety of experimental techniques, including working with modular synthesizers. He is currently one of the most recognizable figures on the techno music scene in Poland. Michał Wolski's work fuels the catalogs of such international labels as Nonplus Rec., Eerie Rec., Semantica Rec., Technosoul, Monday Off Rec., Recognition Rec., Blank Slate Rec., International Day Off Rec., Lost In Ether Rec., Silent Season Rec., Inpureform Rec., Southern Lights Rec., Kynant Rec. etc. He has presented his music by performing at festivals in Poland (including Unsound, Tauron Nowa Muzyka, Up To Date Festival, Warsaw Music Week, Audioriver, Warsaw Electronic Festival, Soundrive, etc.), as well as abroad (China, Spain, the Netherlands, Lithuania, Germany, Portugal, the United States, Ukraine, Hungary), and during countless cultural events in music clubs and cultural institutions. His performances have been streamed several times online, including the Boiler Room, one of the most influential platforms dedicated to electronic music and club culture. Michał Wolski runs a channel on YouTube, where he publishes micro-live-acts showing his workflow and the way he works with sound matter. Journalist and publisher. Since 2010, continuously involved with radio. Author of a radio program dedicated to electronic music entitled "Synteza FM" (formerly "Fünfte Strasse") broadcast on Radio Kampus. Co-founder of duets: Mech (together with Mateusz Wysocki), Moonlight Resort & Spa (together with Tomasz Zając), and with Grzegorz Bojanek. All three projects are focused on experimental explorations at the crossroads of techno, ambient etc. Founder of the music label Minicromusic Rec. dedicated to techno music with an emphasis on its atmospheric varieties.
Michal Wolski on:
Facebook | Soundcloud | Spotify | Instagram | Twitter | Minicromusic Rec.