A retro form factor updated with forward looking functionality and designed as an easy to use compact standalone workstation. Made for creatives who break patterns on a daily basis. Designed to help artists forge unique avenues of sonic construction. Introducing the first hardware tracker in the music world.
Large screen, ergonomic keyboard, and a big knob for
fast and easy navigation.
It's standalone and portable 
– everything you need to produce an album wherever you are.
Sampler, Wavetable and Granular Synthesizer, FM Radio 
for limitless inspiration.
Powerful Step Sequencer and Song Arranger 
for finishing your piece in a flash.
Performance mode 
lets you creatively break, mangle, and augment your patterns when playing live.
Bidirectional MIDI 
to play with other software and hardware.
Fast track to creativity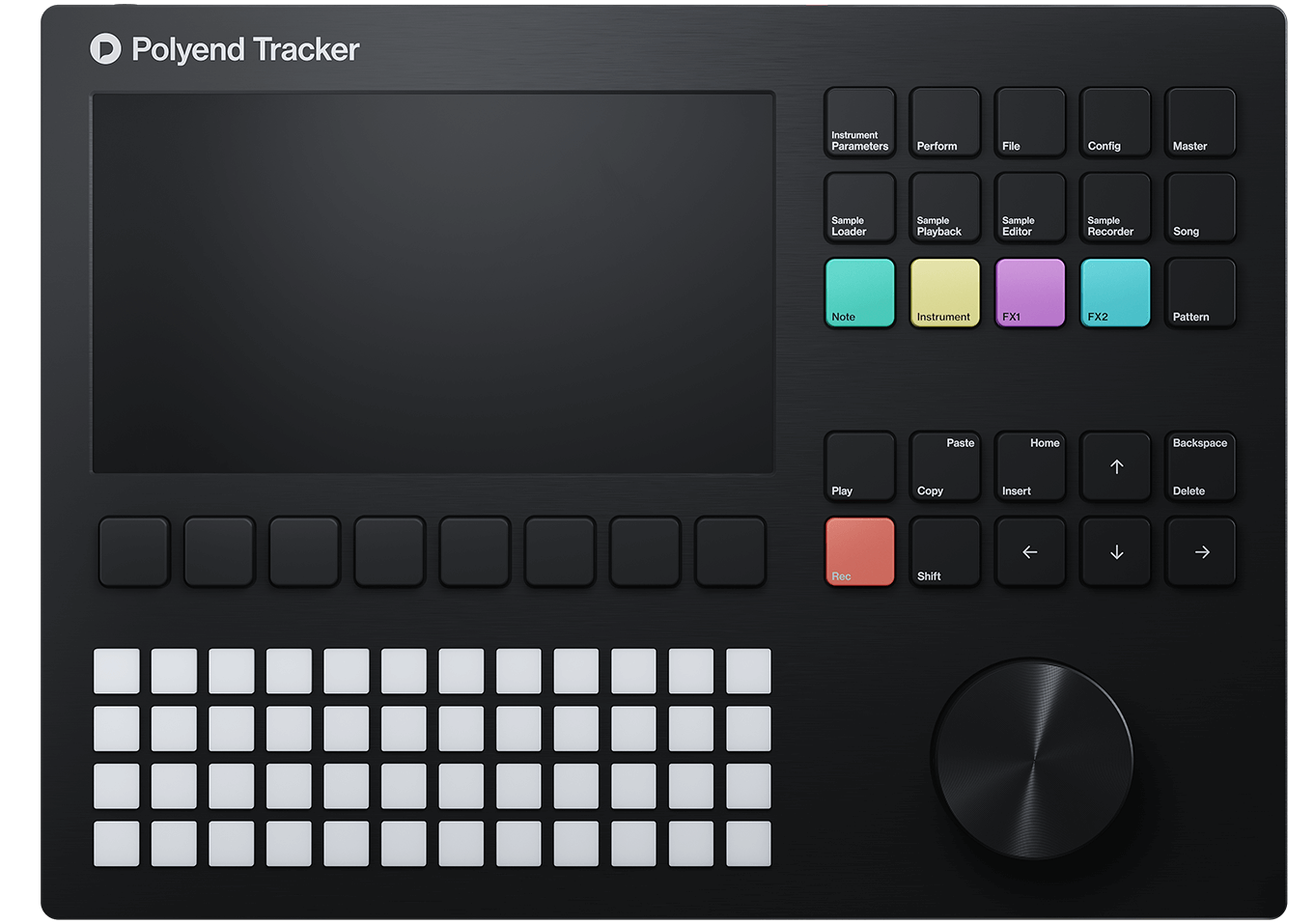 Big screen
High resolution, crisp and bright screen make the interface clear and accessible.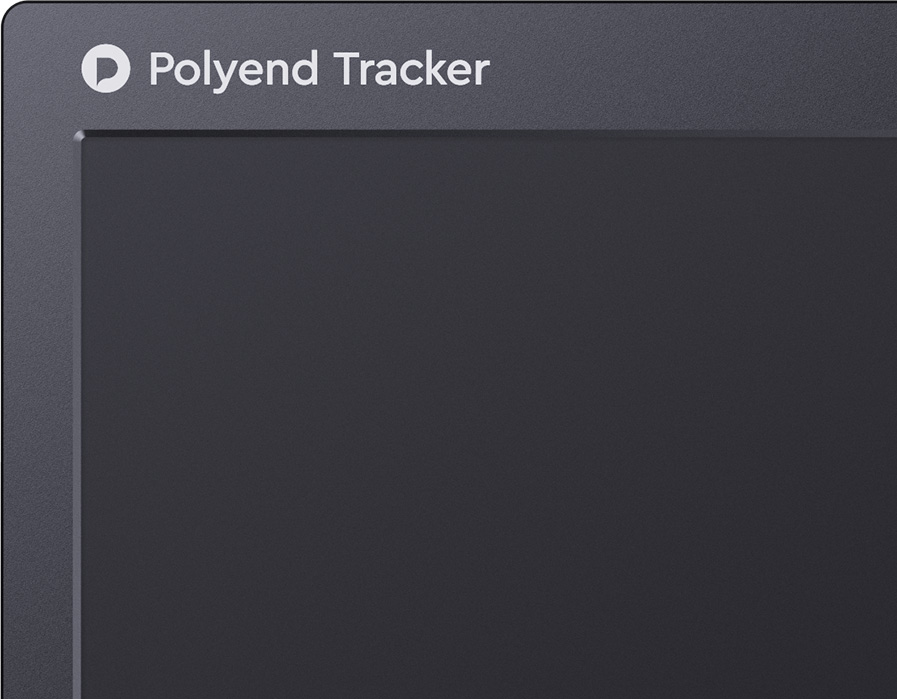 Mechanical keyboard
Fast and responsive interface navigation with dedicated keys.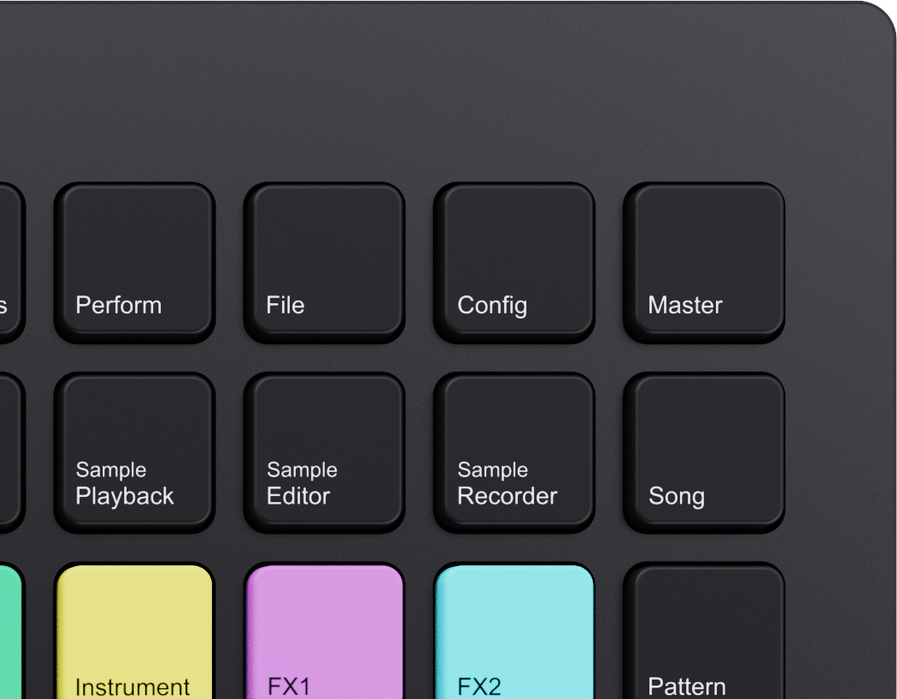 The grid
48 backlit silicon pads for quick note and pattern value entering and visual feedback. It's also a highly customizable keyboard controller with editable scales.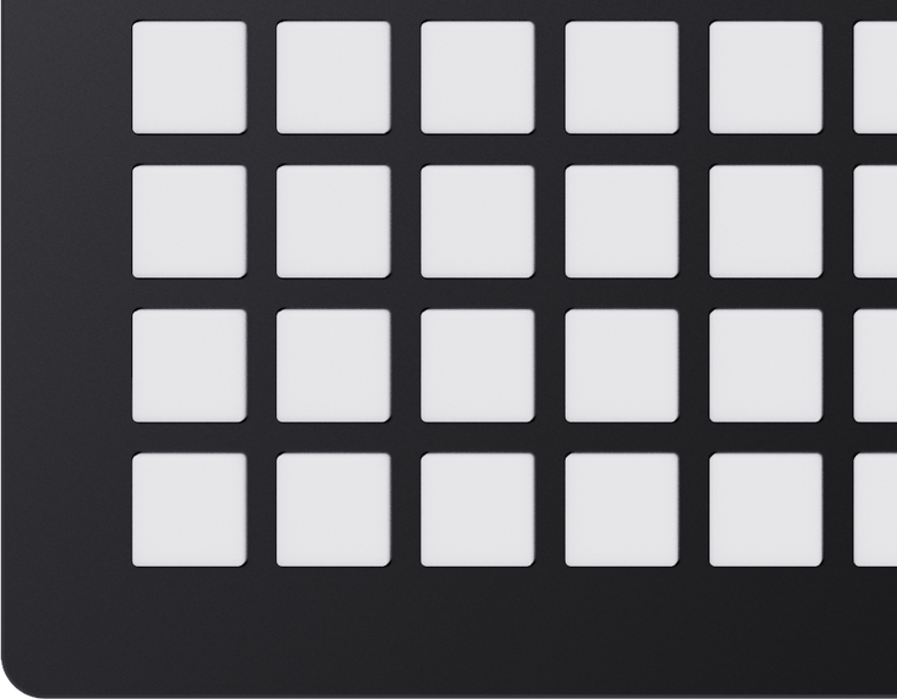 The Knob
Metal made, big and durable with haptic feedback for fast scrolling or precise adjustments.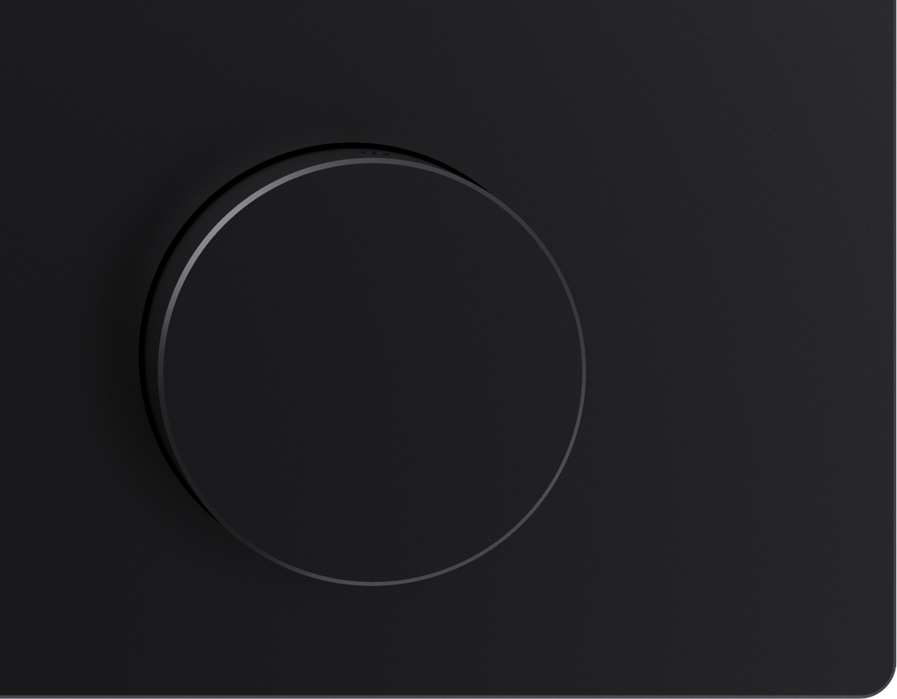 Polyend Tracker incorporates the quintessential characteristics of a classic tracker. The vertical timeline, the powerful sequencer and the mechanical keyboard combined with a newly designed input interface enables you to make and perform your music in a new and intuitive way. After a quick glance and a few minutes with the Polyend Tracker interface, you'll soon realize the array of tools that are at your fingertips.
Stay on track
Polyend Tracker is slick, light and portable. It's also easy on the energy consumption so you can use it with any USB power source. Its sturdy and compact form factor makes it a great companion for music creation wherever and whenever you feel like it. No matter if you're in your studio, on the run, or at a gig.
Infinite source
of inspiration
Instrument
A chain of tools (Volume, Tuning, Panning, Resonant Filters, Delay and Reverb Sends, ADSRs, LFOs, Overdrive) to make an instrument from any sample.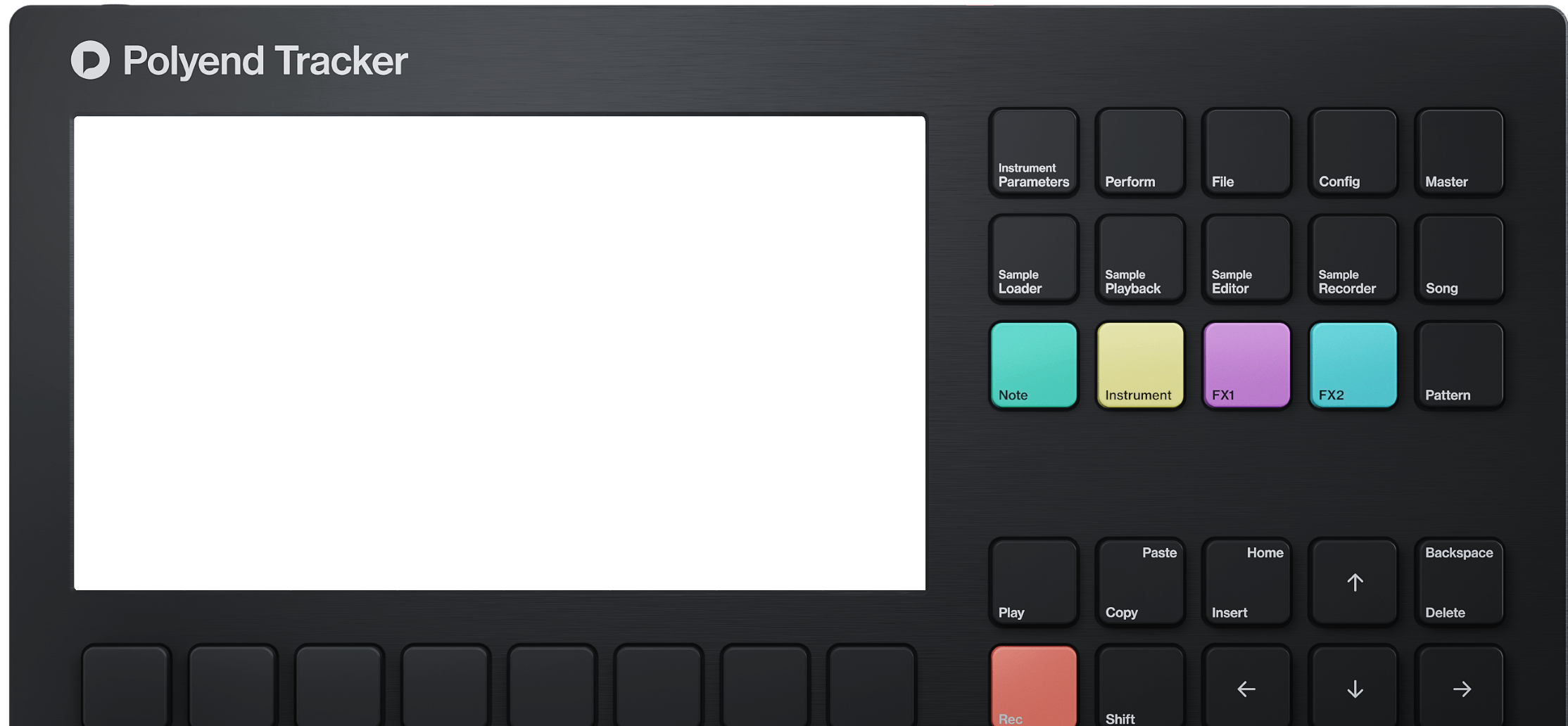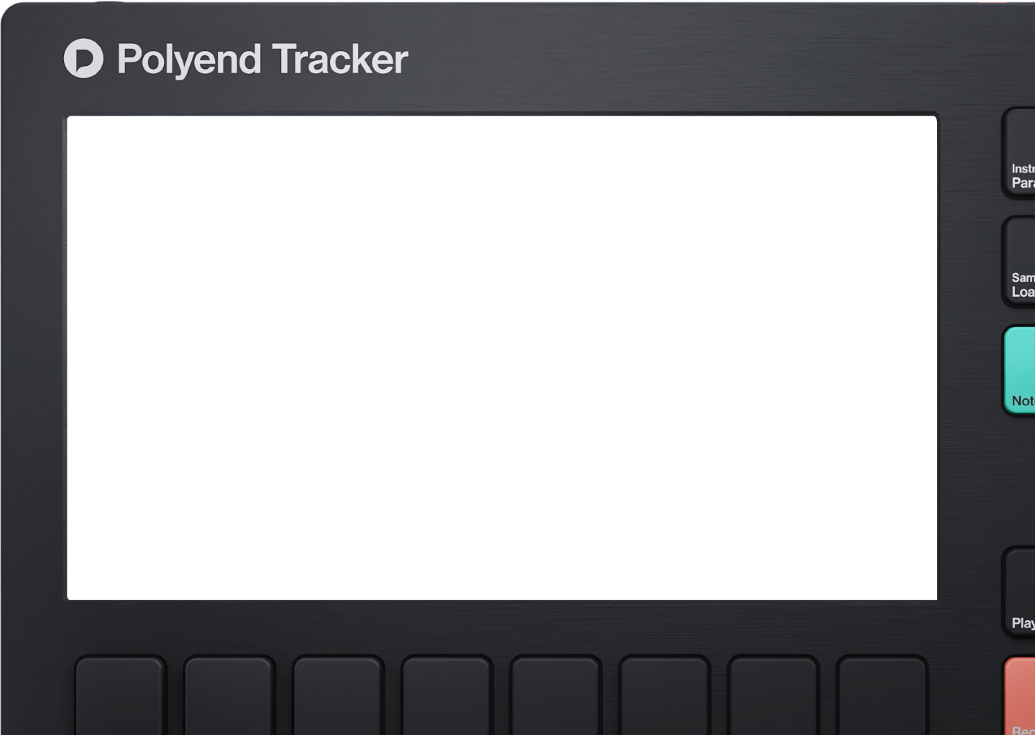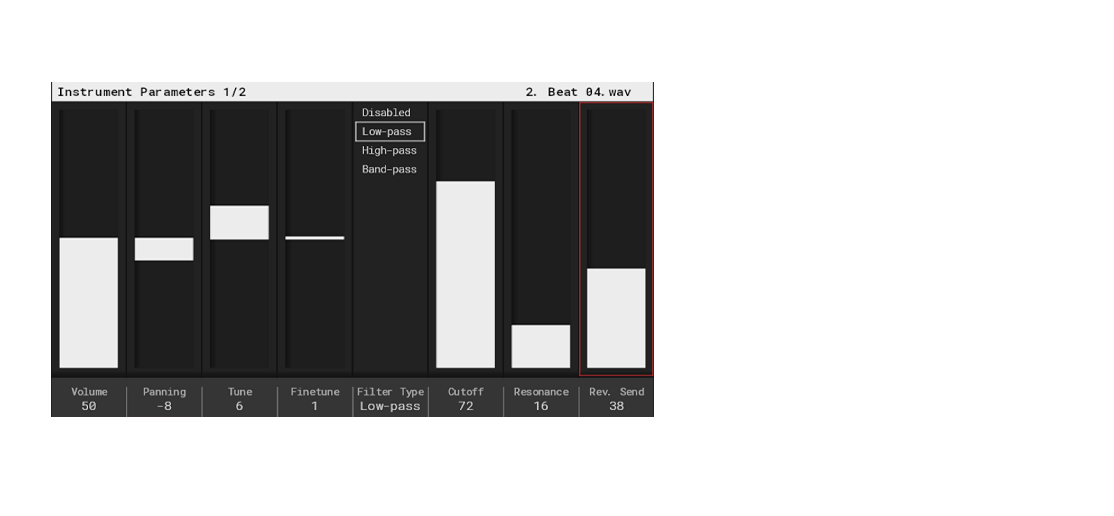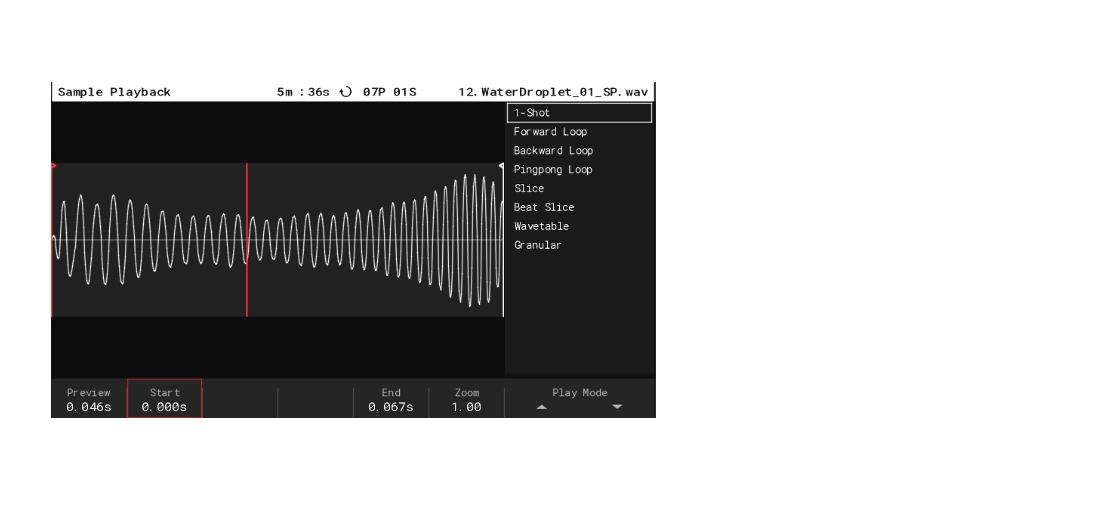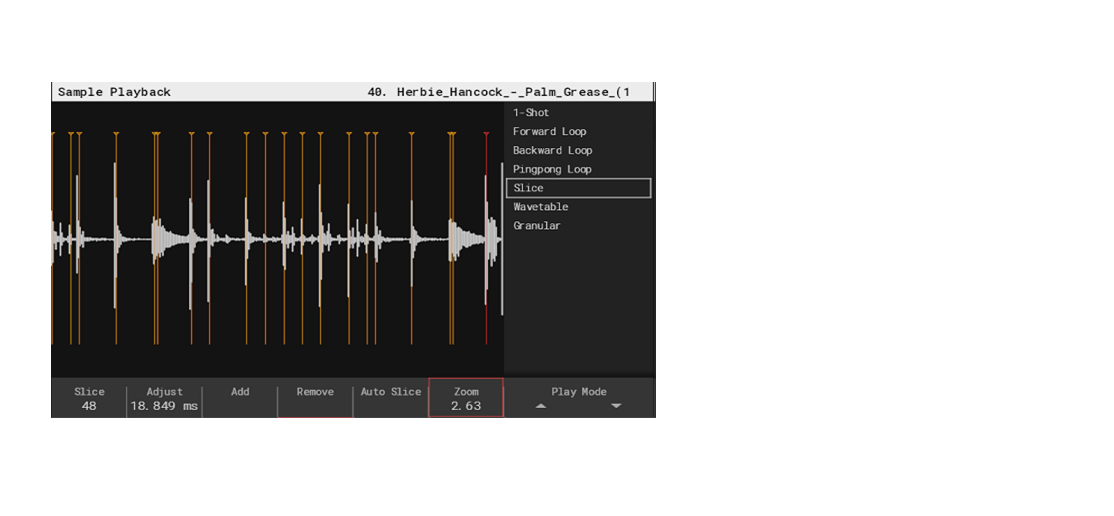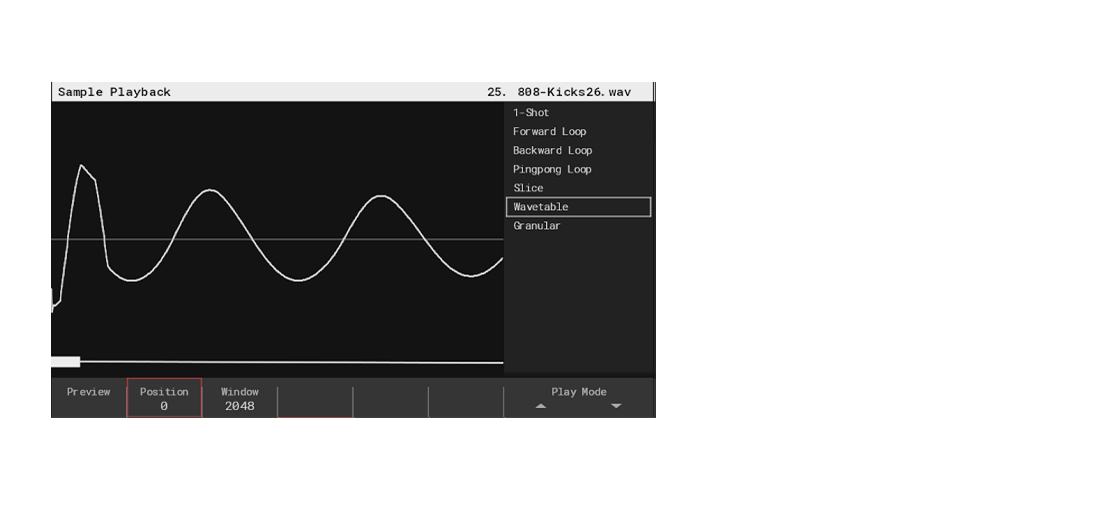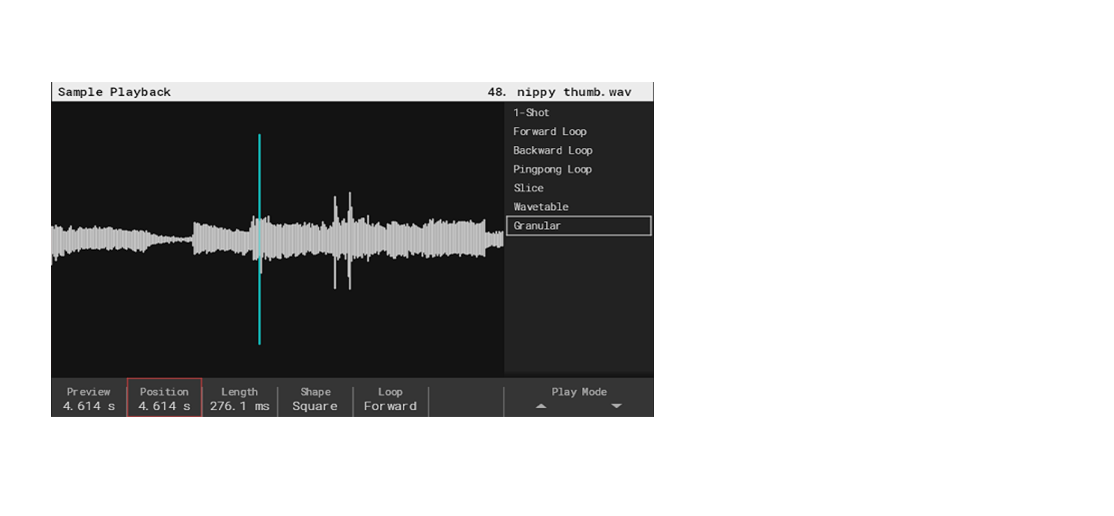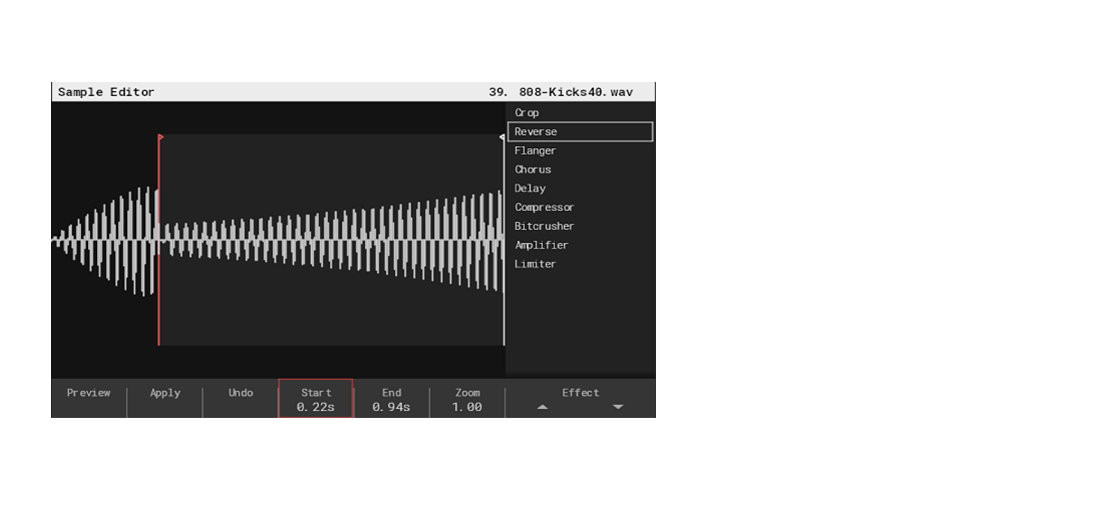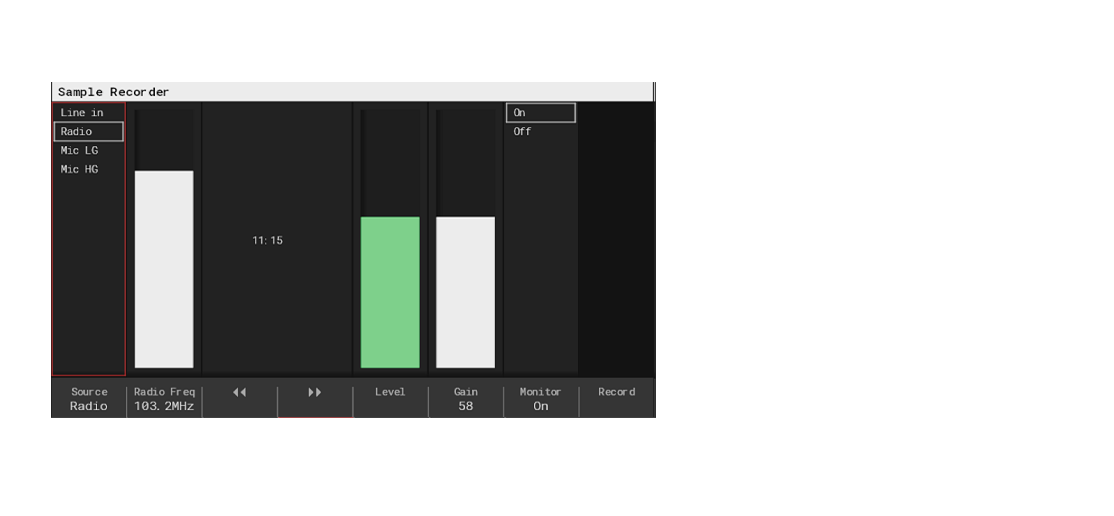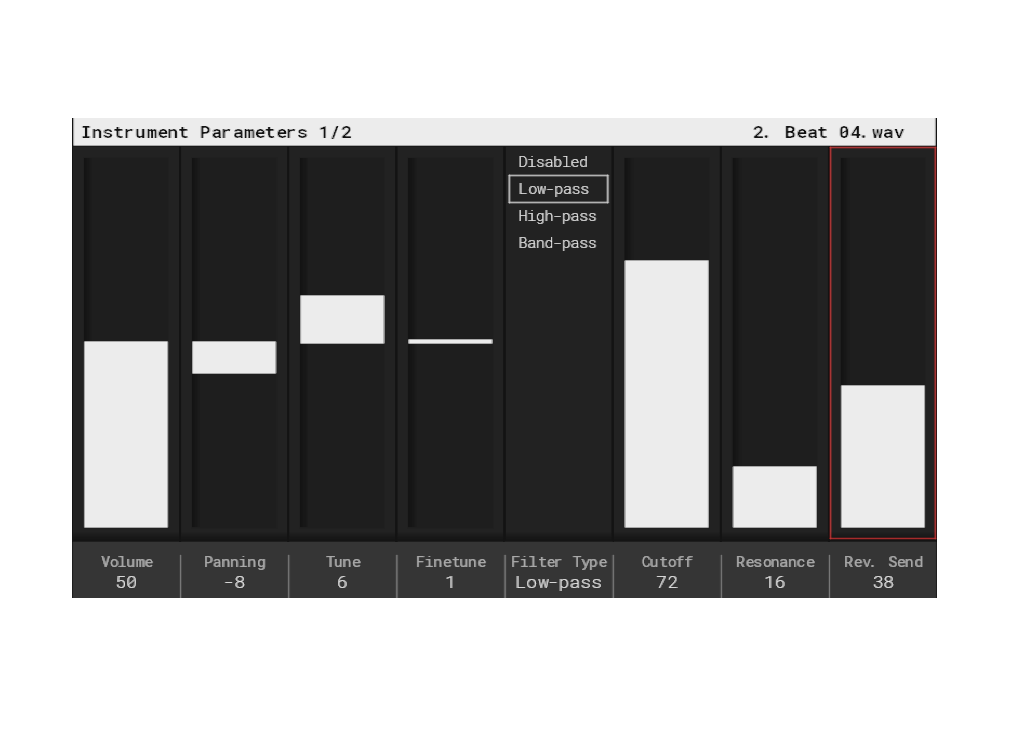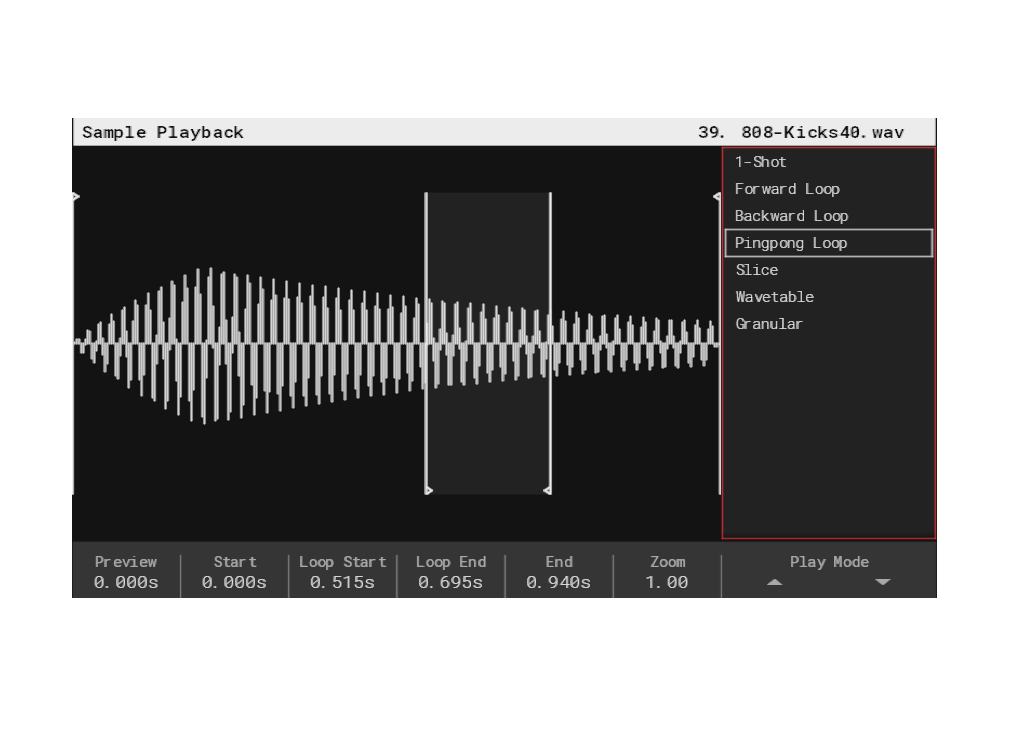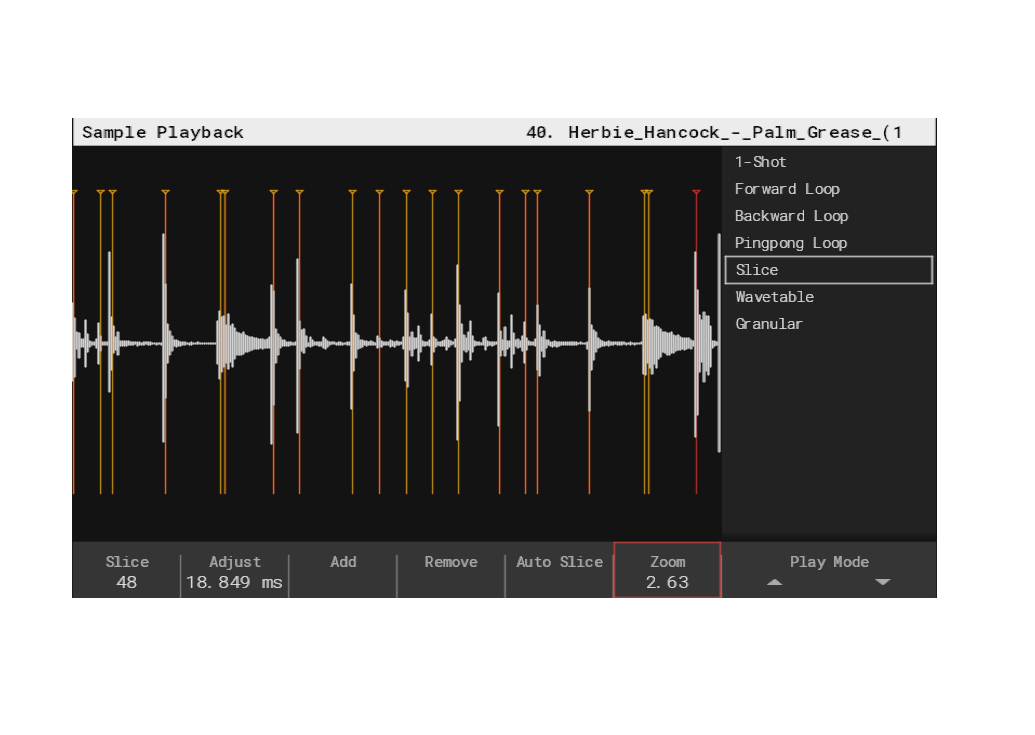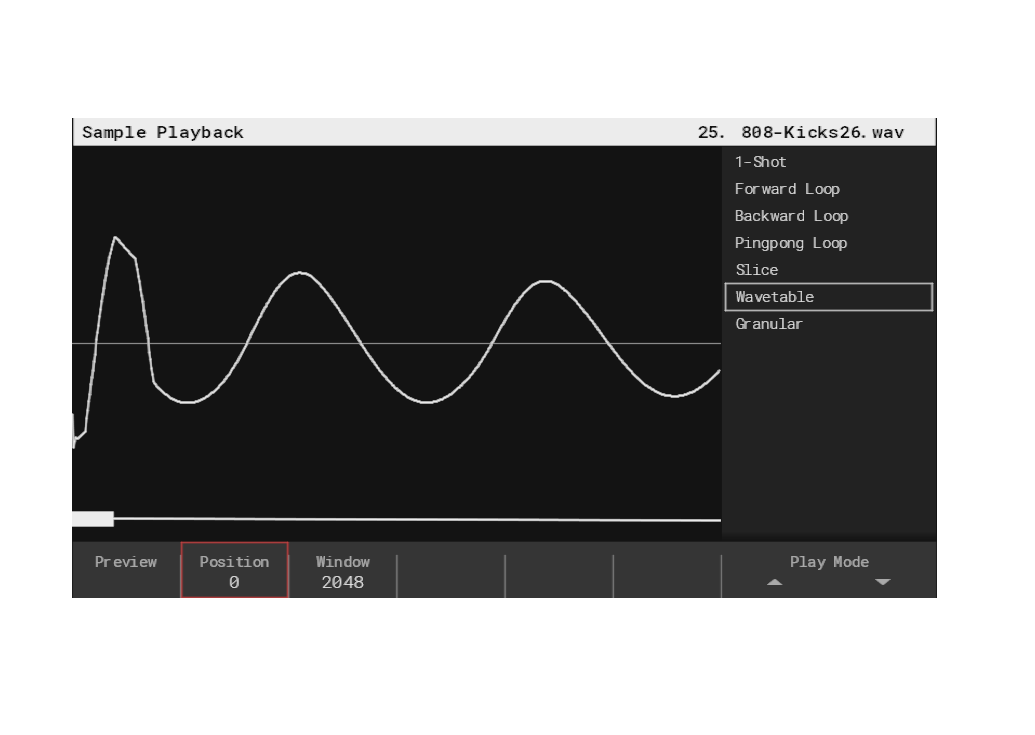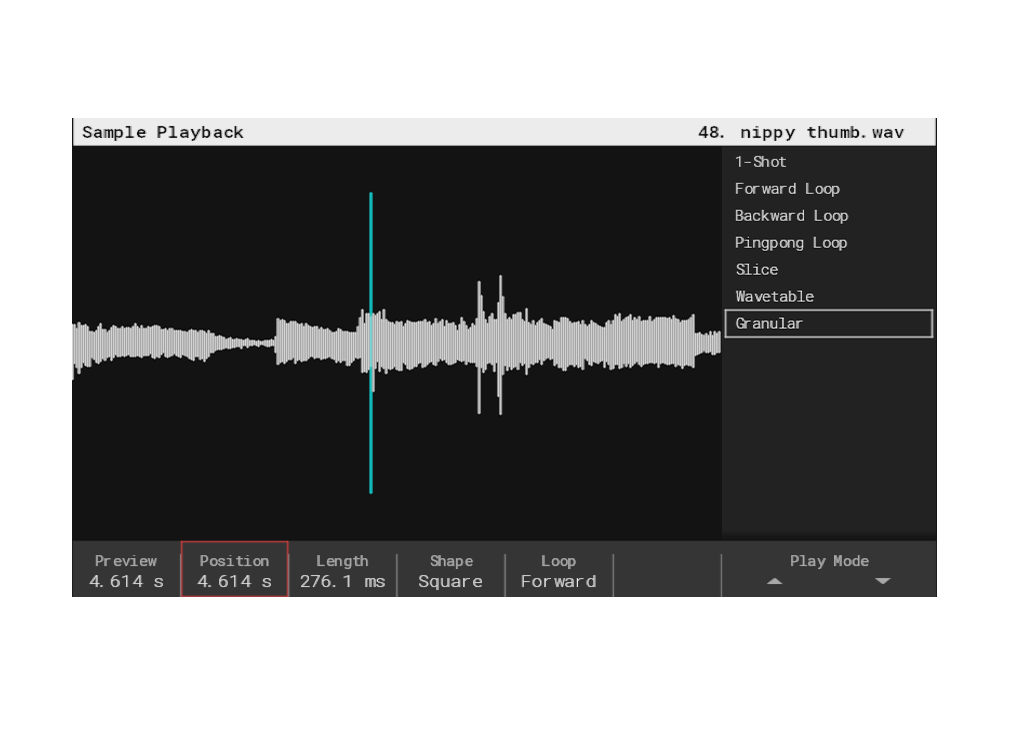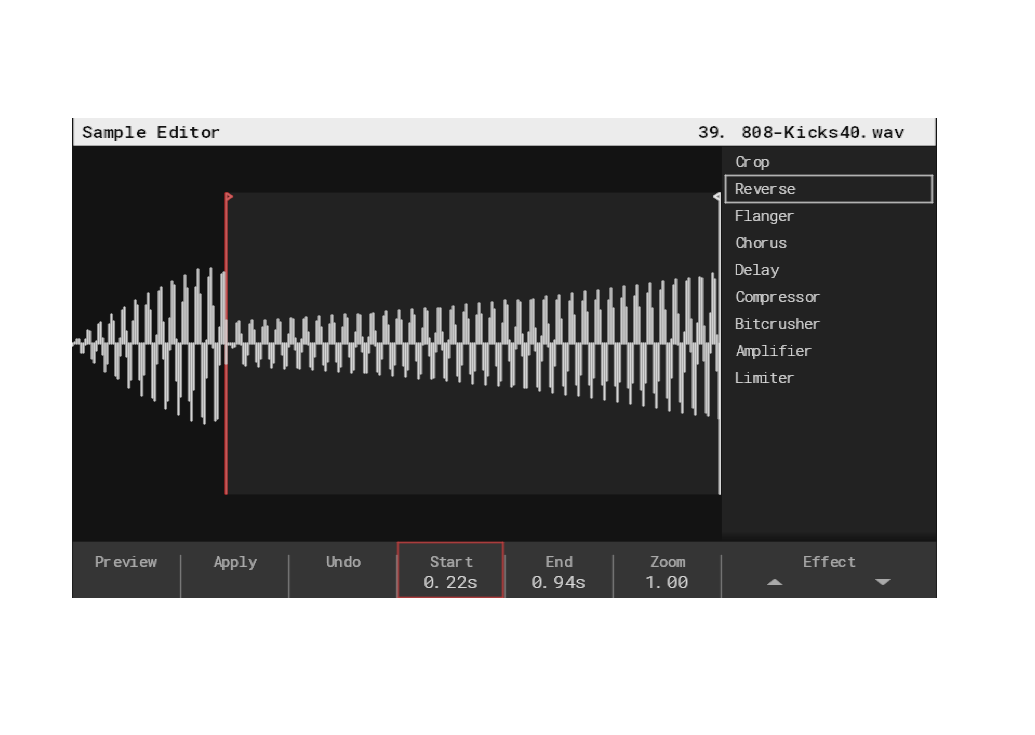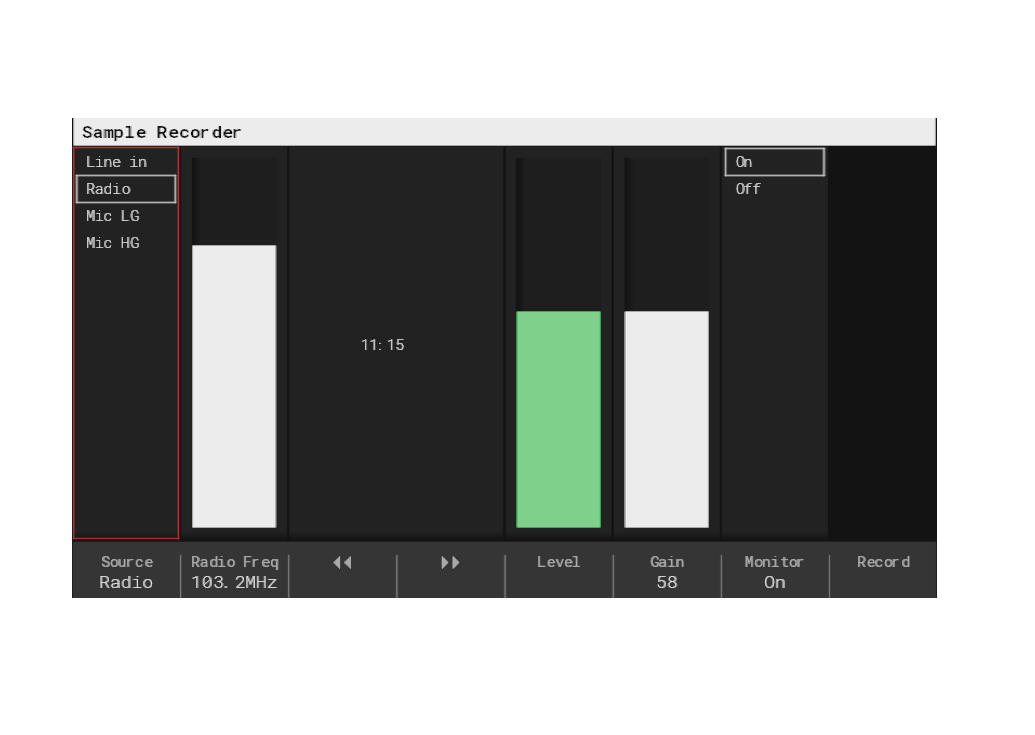 Polyend Tracker is equipped with a variety of powerful sound design tools. Use samples from your existing library, record new ones with line or mic inputs, or use the built-in FM radio. Record samples, play them, slice them, mash them, or even make a synth out of them using Wavetable and Granular synthesis with all its necessary parts (filters, ADSRs, etc.)
The team player
Polyend Tracker works great with other instruments too. Thanks to its bidirectional MIDI implementation you can use it to sequence and control external gear. It can also be used as a sound module controlled by any external MIDI software or hardware devices.
The new classic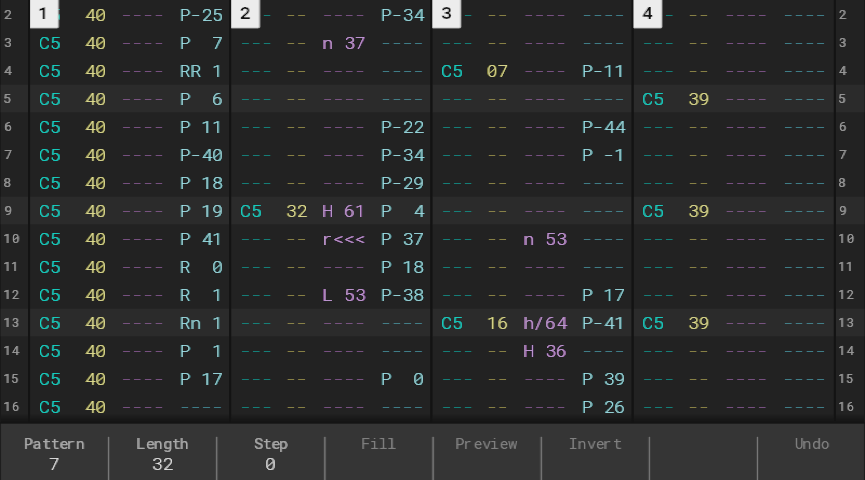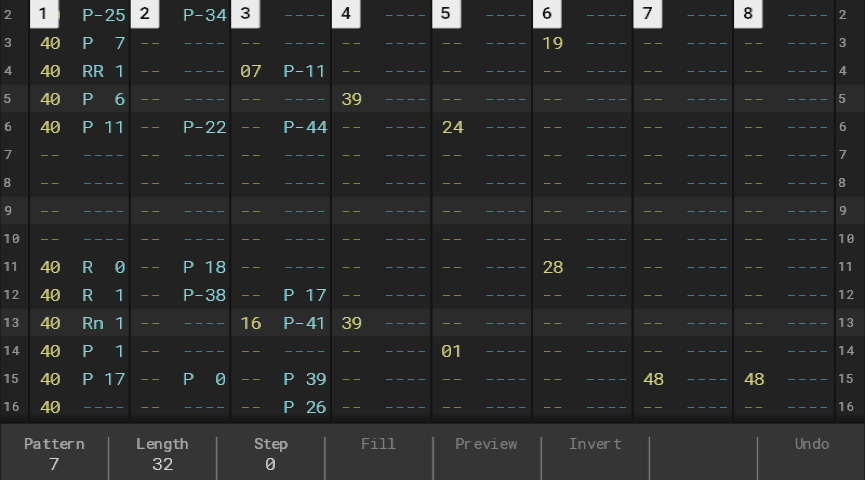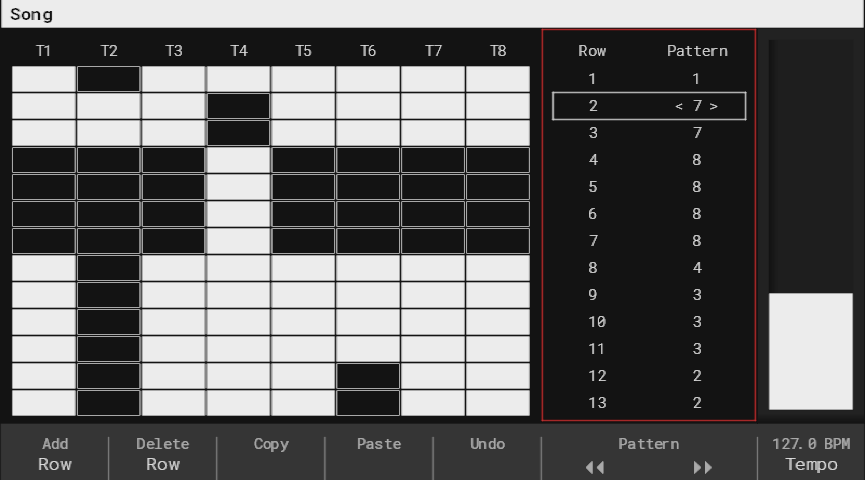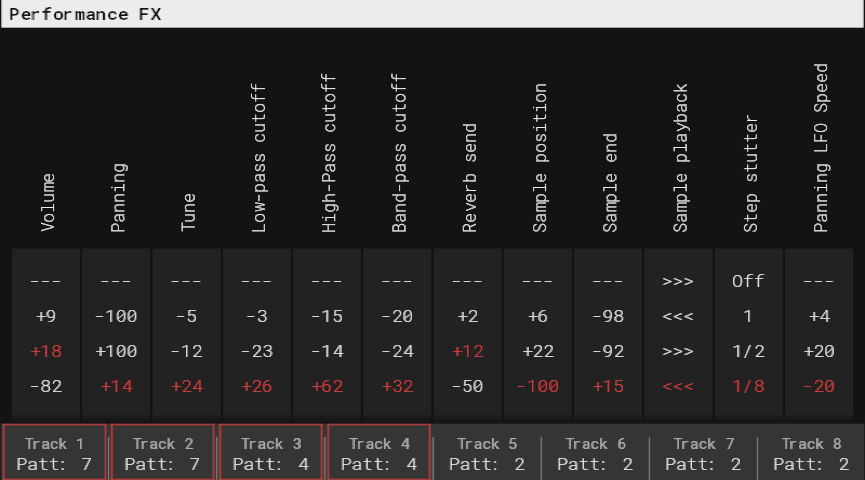 Don't be fooled by the classic tracker look. While maintaining the original quick and straightforward workflow, the Polyend Tracker is armed with an updated arsenal of sonic weapons. Automatic filling, randomizer, probability, selection rendering, effects per step, live recording, batch parameters editing, micro-tuning, micro-timing, rolls and many more give you the tools to be endlessly creative. Compatibility with MOD files allows you to import and finish tracks from back-in-the-days or export and finalize them in modern software trackers.
Tech specs
Ins and Outs
Stereo Out

Mono Line In

Mono Mic In

MIDI In

MIDI Out

USB-C
In the box
Polyend Tracker

USB‑A power adapter

USB-C cable (2 m)

Stereo 3.5mm to 2x Mono 6.3mm adapter

Minijack to MIDI DIN adapter (Type B)

16GB MicroSD Card

MicroSD to USB-A Adapter
Size and Weight
Height (w/ knob): 1.3 inch (3.3 cm)

Width: 11.02 inches (28.2 cm)

Depth: 8.15 inches (20.7 cm)

Weight: 2.65 pounds (1.2 kg)
Be on the right track
Download firmware updates, manuals, and other content for your Tracker.
How to make Dubstep Music Using Polyend Tracker