Scene: Miltos Schimatariotis – Siren's Song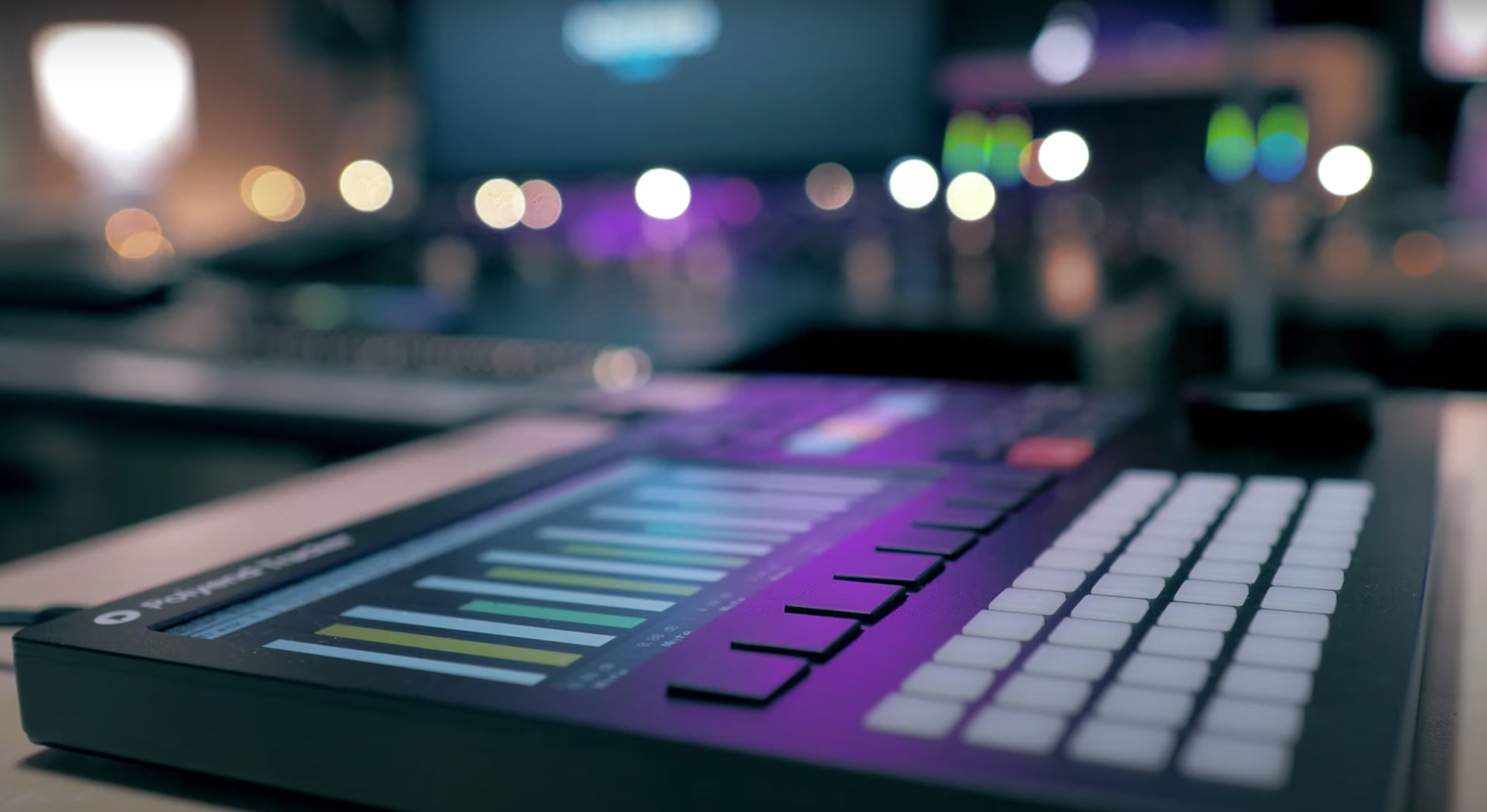 Here is a new video from Miltos Schimatariotis Polyend Tracker series which is also the first blog post from the Polyend Scene category. It comes with a included downloadable track project for you to explore and see how it was made! Using our Blog Scene section, we will be sharing various artists profiles and their Tracker composed music with the community growing around it. Sharing is caring!
"As I gradually establish a workflow with the Tracker I often come up with some simple 'tricks' that can make a difference in the overall result of a track. On this one, I use the Slice mode extensively, not for some beat or loop slicing but for a possibly less obvious reason."
Description
"While recording one-shot samples from various synths in order to use them inside the Tracker I was wondering what would be a possible way to preserve some of the liveliness of the sounds. By recording a single sample from a synth patch, (since a Tracker Instrument can have only one sample at a time) in most cases you lose some amount of the real character of the sound.
So what I am doing, in this case, is that I record a single note from a synth multiple times in a row while (slightly) changing synth parameters, for example, the filter cutoff or an oscillator frequency if the patch features FM etc. Then by using the Slice mode in the Tracker and adjusting slice points, I can use the Slice FX to change the timbre of my sound while it is playing a pattern. This technique can also be used for acoustic instruments. For example, you can record a piano or a guitar note in different velocities or a cymbal or snare to eliminate the 'machine gun' effect.
This simple workflow can really make a big difference in the end result. Also, to make the process faster you can either use the auto-slice feature or the equal-slice. The equal-slice is especially useful if you record your synths in a DAW and you export loops with equally spaced notes. And to top it off, if all your synth samples are recorded similarly-equally spaced you can then swap samples in the Tracker without needing to readjust anything. Even if this may sound a bit complicated, it really isn't, it's tons of fun!"
Download
Miltos Schimatariotis
Miltos (a.k.a MLT) is a music producer and sound-engineer from Athens, Greece. He has been working in music production since the early '00s. Under his personal music project (MLT), he has released several downtempo-ambient tracks with Cosmicleaf records as well as some trance music. Also, he is a member and co-founder of the hybrid-rock band C.O.D.E (code-music.net). After finishing his studies in Music Technology & Acoustics at the University of Crete in 2006 he has created the "Northside Studio" (northside.gr) in Athens where he has done recordings and productions for several acts in various music genres.