Polyend Play: 1.2 Firmware Update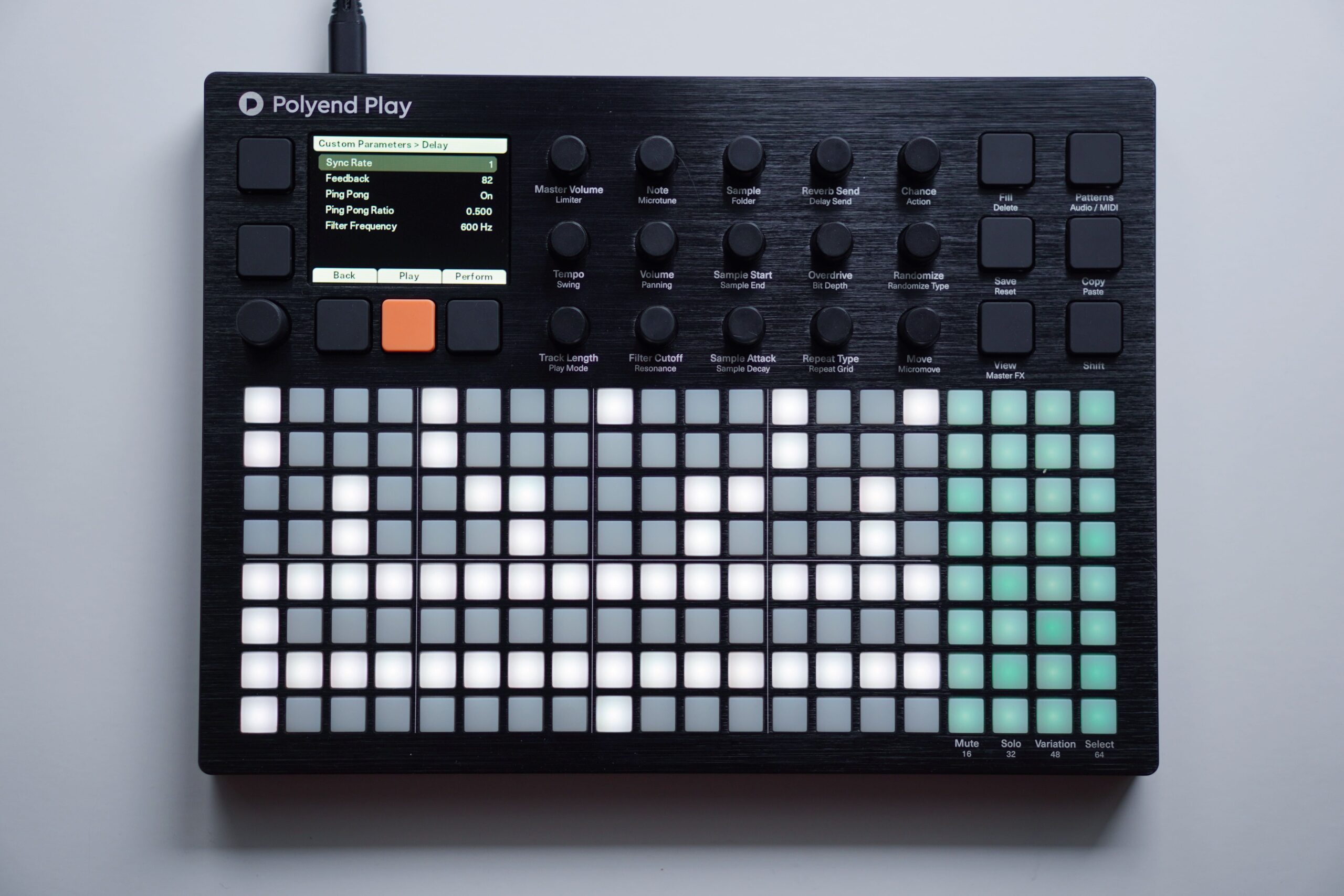 We're announcing the official Polyend Play 1.2 firmware update is ready.
New features delivered in the Polyend Play v1.2 firmware update:
Global Master FX are now customizable.
Reverb custom settings with parameters (on a scale of 0 – 100)

damping

 

size

 

diffusion

 

predelay

 Delay custom settings with parameters

sync rate: 8 – 1/32 

feedback: 0 – 100

ping pong: on/off

ping pong ratio: 0.500 – 1.000 (by every 0.005)

filter frequency 0Hz – 22000Hz (by every 20Hz)

Equalizer (EQ array: -11,75dB – 12.00dB)

EQ 115 Hz

EQ 330Hz

EQ 990Hz

EQ 3000Hz

EQ 9900Hz

Bass Boost (scale: 0 – 100)

Space (scale: 0 – 8)

Limiter

Attack: 0.05ms – 10.00ms (by every 0.05)

Release: 5ms – 5000ms (by every 5ms)

Side chain: on/off

Sidechain channel: Track 1 – Track 8
To Edit Master FX enter the MasterFX view (Shift + View) and select "Custom Parameters" to edit the effects settings. Then set the desired effect to "Custom".
The firmware update file is available here.