Oneven: FM Sample Pack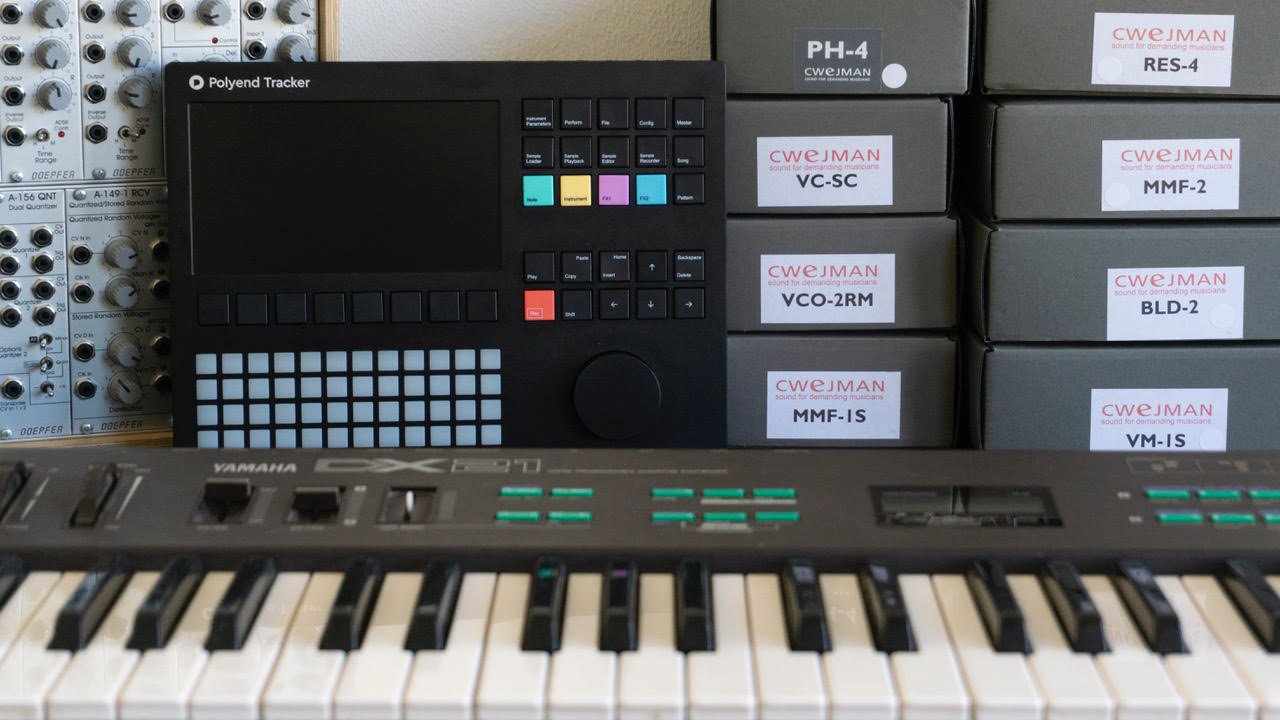 "I love FM synthesis. I can talk hours about it, my friends hate me for it. Fun fact, the featured DX21 is one I recently picked up from Legowelt."
"This pack is based on presets I made over the past years. I really like the sounds and I wanted them on my Tracker so I could use it live without needing any other gear. The sources are mainly from Digitone, Volca FM and from an old DX21 that I picked up recently from Legowelt for a very nice price (bedankt Danny!). Seeing as all the sound design and recording work was done I thought it would be a nice gesture to share them with fellow Polyend Tracker users. 2020 has been rough for all of us so I figured why not share a little something that might inspire others to create new tracks? I'm looking forward to hearing what people do with the samples."
Download
Get the Oneven – FM Sample Pack (contains 75 .wav files).
This sample pack is included in the Polyend Tracker units which came to their users with the v1.2.0 firmware and SD content onboard. Anyone of you who got their units earlier, please update your samples folder with this great addition!
Oneven
Is the stage name of Amsterdam based electronic musician Andrew Visser. Although always interested in producing music and synths, it wasn't until early 2018 when a fire broke out in his old home that he decided to start sharing his music publicly. Within months of going public Oneven could be seen playing in old hospitals and legendary venues such as Amsterdam's famous Paradiso. In late 2019 he joined the Amsterdam based collective Unknown Electronics and started helping fellow Amsterdam based musicians Frablum, Wavecircle and Cool Tiger host live electronic music events in Amsterdam's treasured Vondelbunker. Though 2020 the pandemic put an indefinite stop to crowded live shows, Oneven can still be seen playing live at online radio shows such as Muto Amsterdam and Future Intel in The Hague.