WAYVES: Tracker & iPad Jam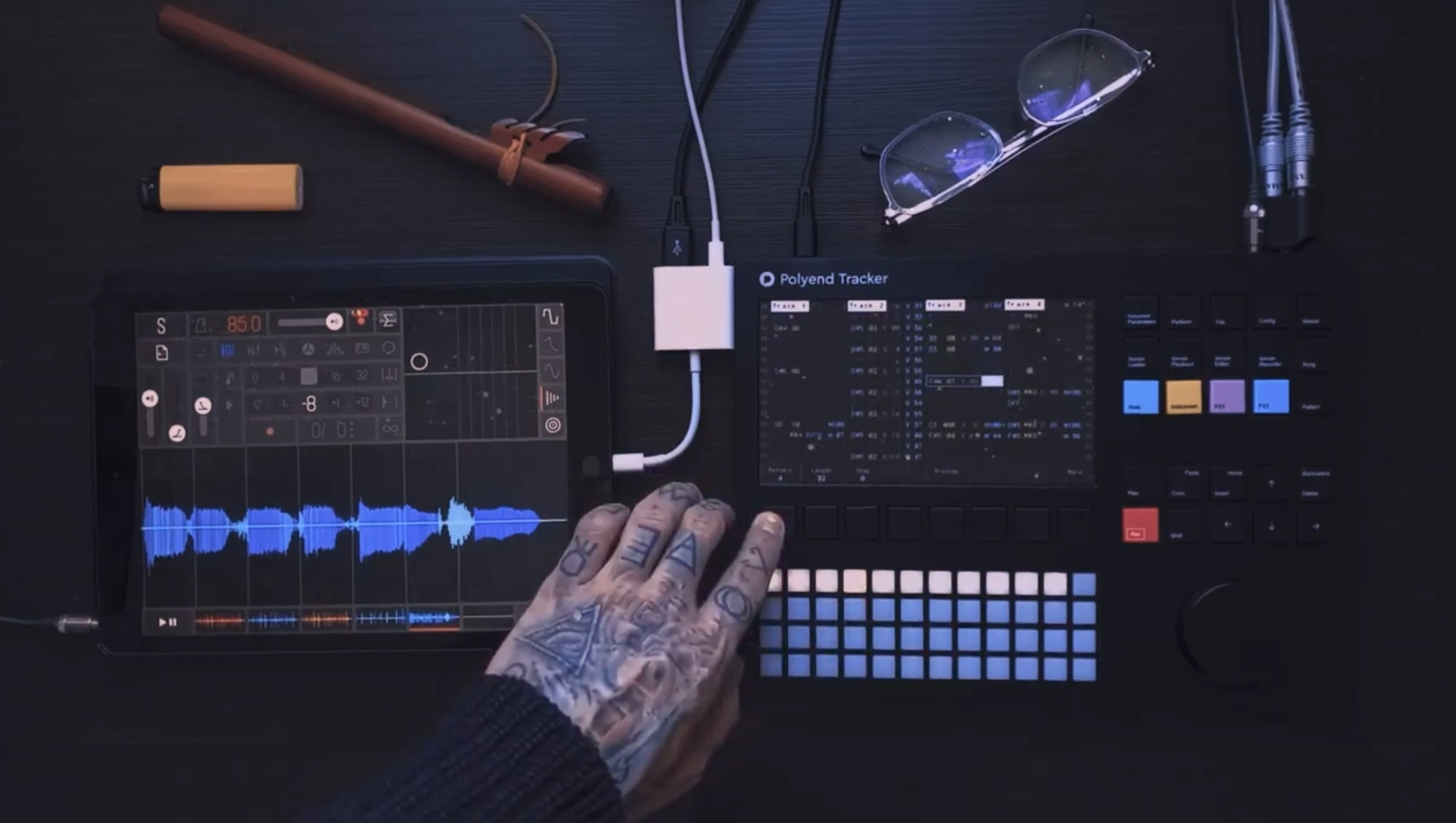 "iPad is sequenced with Tracker via Camera Connection Kit."
"Sound from iPad routed back to Tracker with 3.5mm cable. iPad tones generated with DRC (bass), Factory (pads and plucks), and Apollo (some noises in the space) and mixed with AUM. Vocal sample played with Samplr app.
Everything is powered with MI 10000mAh PowerBank with a single lightning cable. Recorded to Ableton Live with Steinberg UR22 mk2 without any master effects except the limiter."
WAYVES
Is Sasha from Russia who makes experimental electronic beats and IDM made with hardware, DAW, and love.
---