Jay Hosking: Rapid Jam with the Polyend Play and Acoustic Piano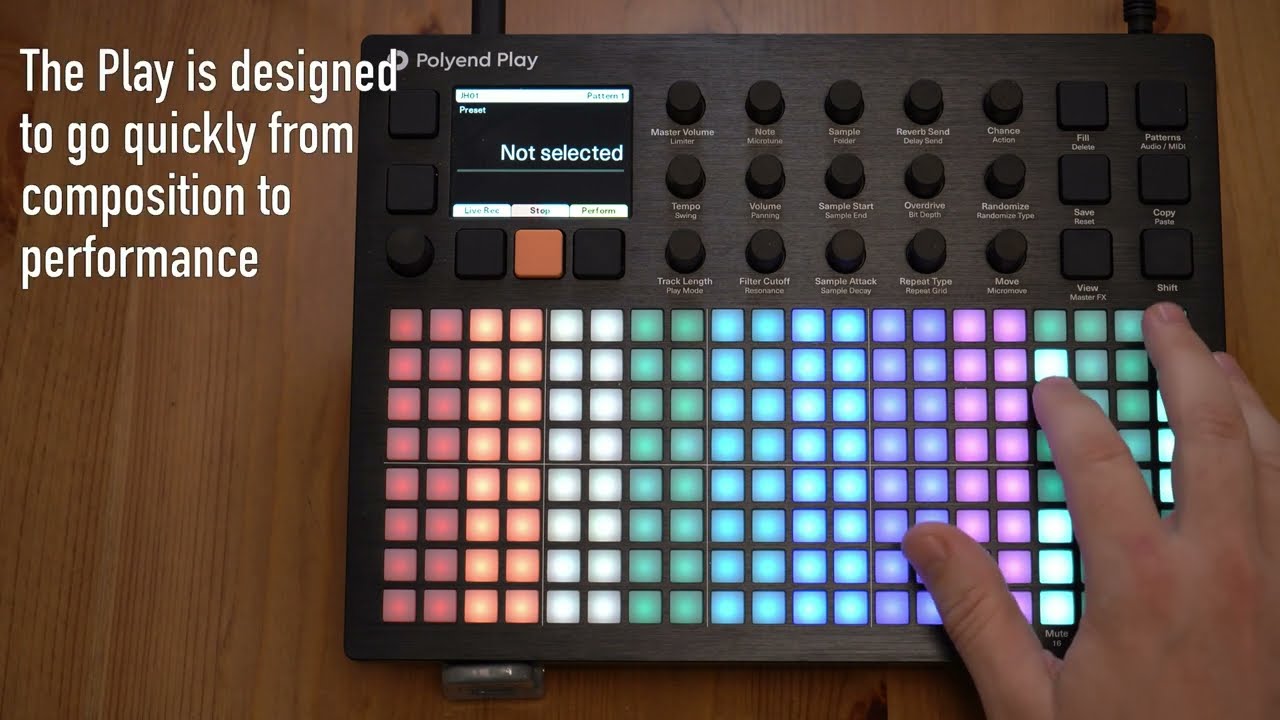 "A live, semi-improvised track performed entirely on hardware. In all fairness, this one has an overdubbed piano for a bit of variety."
"Here, I quickly put together a single pattern, with a couple of variations, from a couple of long samples and loading up one of the Play's included sample packs. I could hardly stop using the Perform page to actually complete the song idea, and that's always a great sign.
Once I had the main take, I added a little acoustic piano for some flair at the end, and I like the way the melody sounds on separate octaves of the piano and Play. Recorded as two full takes (one on the Play, and one on the piano), with in-the-box reverb on the piano, and EQ, compression, and limiting on the master."
"The Polyend Play is an eight-voice sample player groovebox focused on performance and fun. It seems designed to get you from the starting line to the finish line quickly. It's got a unique sample loading scheme where folders or "packs" can be quickly added to a project. It's got composition and sequencing tools to fill tracks with random steps, euclidean rhythms, or even a large number of traditional kick/snare/hat patterns. It's got sub-patterns (called variations) within main patterns, as well as pattern chaining for full-length songs.
And it has a huge array of performance effects to take static loops and make them come alive. In short, if you've ever dabbled with something like the Novation Circuit and wanted more power and more performability, this is it. It's a delight.
It has limitations, of course: with the fill features, those eight tracks run out fast; its reverb and delay are simply preset with little direct control; and it suffers from the same frustrations as any other sample-based workflow, where I wish there were synths (even just ROMplers) instead. But as a device for sitting on the couch or traveling—it's easily powered by a USB battery pack—it's hard to beat the Play. You can get something up and running quickly, it's got a decent and large factory soundbank, and it's so much fun to perform on."
Jay Hosking