Ultradian: Generative Ambient with Medusa Synth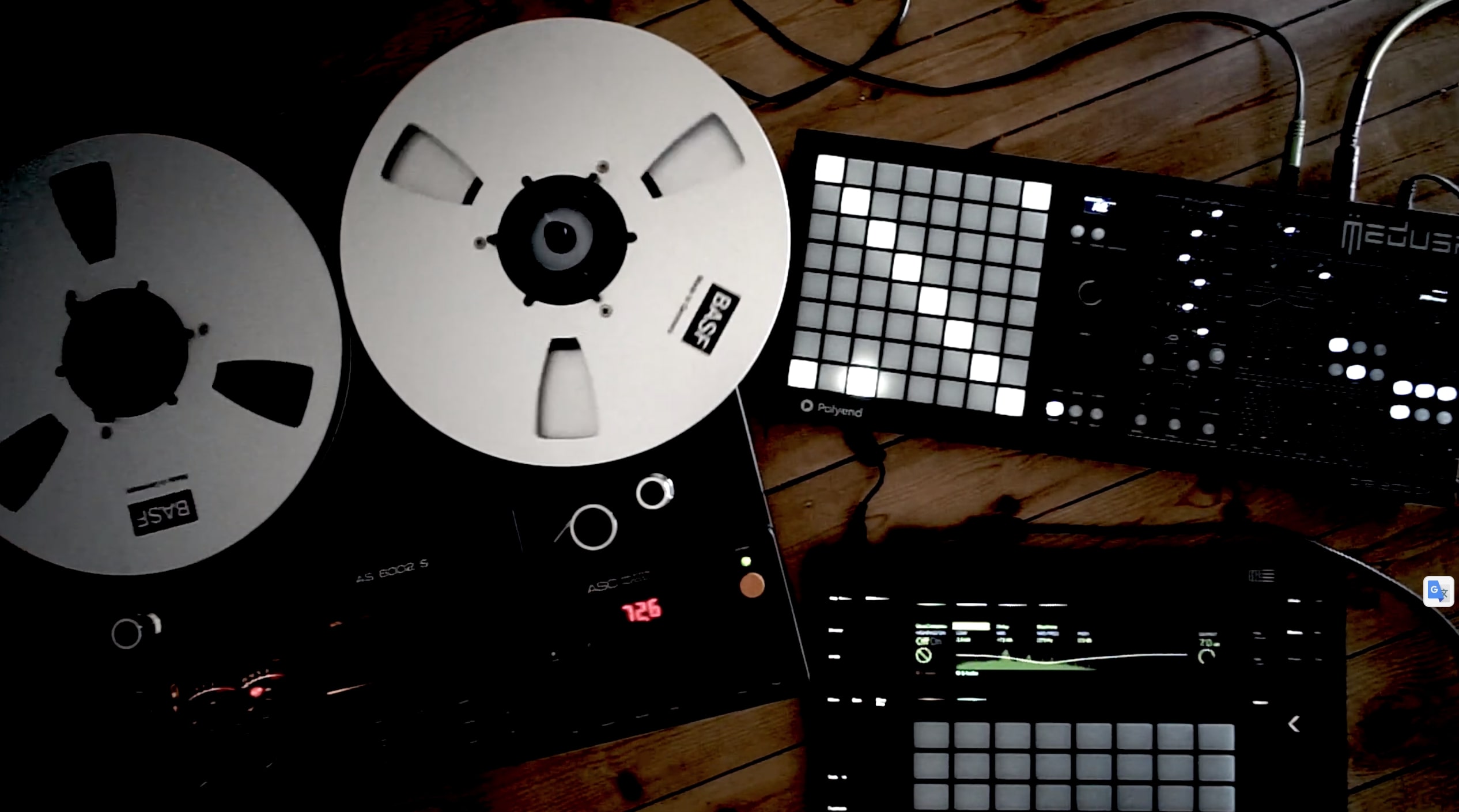 60 minutes live recording of an endless ambient music set generated through randomized patterns of notes and modulations. Made for sleeping.
Recorded on 2020/04/29 with Dreadbox Medusa (Paraphonic Synthesizer), Ableton Live and Push (Effects), ASC AS6002S (Reel-to-Reel Tape Recorder).
Ultradian
Is a composer for Ambient, Psychill, Vaporwave, and Neo-Noir from Hamburg, Germany. In love with synths and acoustic instruments.