Scene: Yukio Bergholdt – Passenger Null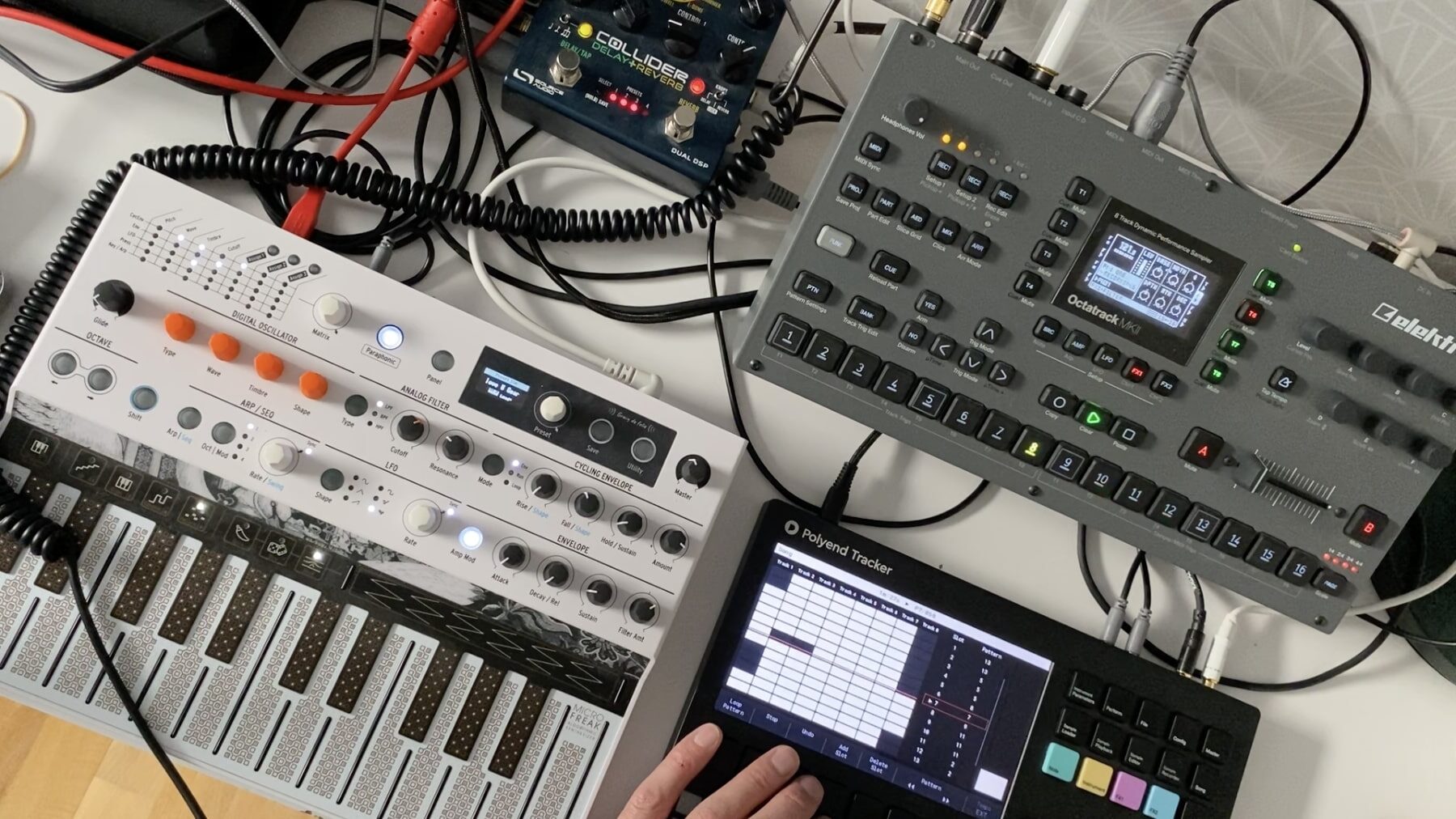 Here's a fresh release by Copenhagen-based Yukio Bergholdt, Tracker involved!. Using this occasion, Yukio is exclusively sharing two projects with you!
"What was supposed to be a few short 'dawless' excursions into the deep sounds of dub techno quickly evolved into a love affair and an exploration into dub techno combining elements from other genres such as ambient, minimal, reggae, and cumbia. The sound for me was very important on this album. Wanting to create my own dub sound with deep chords and added glitchiness and dustiness, I experimented and found various techniques to achieve this.
Many of these techniques were found only because I worked within a framework imposed by the main mechanism behind this album – the Polyend Tracker. Having 8 tracks for mono samples and midi in total is of course limiting but also encouraged me to dive into other aspects of sound design and sequencing. I would use granular synthesis extensively and try to squeeze in small details on a per-step basis sometimes revealing new unintended results that I would recreate again and use as a method to achieve a certain sound."
"I did of course collect suitable dub samples from my sample libraries, but for lead sounds, I would always use my own hardware synths. Most notably the Yamaha CS and Arturia Microfreak combined with some heavy reverb and delay from the Source Audio Collider and Boss RE-20 Spaceecho pedals made a lot of the deep chord sounds found on this album.
For glitches and the dusty sound, I put vinyl crackle and noise samples through the effects of the Polyend Tracker. I confess that I have been overusing the effects and granular synthesis on it, but they are a good fit for dirty dub techno and the fill effects surprised me and added that bit of glitchy randomness.
I sometimes find "Passenger Null" best described as space dub or micro dub, but that does not cover all the tracks. I certainly poured my soul into each and every track on this album. That does not mean it was hard work though. Somehow stitching it all together felt easy to me because I enjoyed every bit of it."
Download
Get the project files of Yukio Bergholdt – Incised, and I and I tracks from the released album here.
Yukio Bergholdt
Copenhagen-based Yukio Bergholdt has been producing electronic music since the mid-'90s, cutting his teeth on hardware synths and outboard gear. He certainly has an ear for the nostalgic, and his evocative beats and mellow tones should appeal to fans of the dub, techno, and ambient genres.
Before laying hands on the Polyend Tracker Yukio was already influenced way back by the fantastic demo scene and tracker music made on the Commodore Amiga computer in the late 80s and 90s. Limited by 4 channels and 8-bit samples Yukio and his friends would create tracks of their own in tracker music software on the Amiga 500. When the Polyend Tracker was released it was meant to be.
Yukio primarily produces music on hardware synths and outboard gear with the Polyend Tracker as the main sequencer and sampler. Yukio releases jams on social media and is currently producing tracks for his independent label and artist collective, Petite Victory Collective (DK).
---