Medusa Synth: 4.0.1 Firmware Update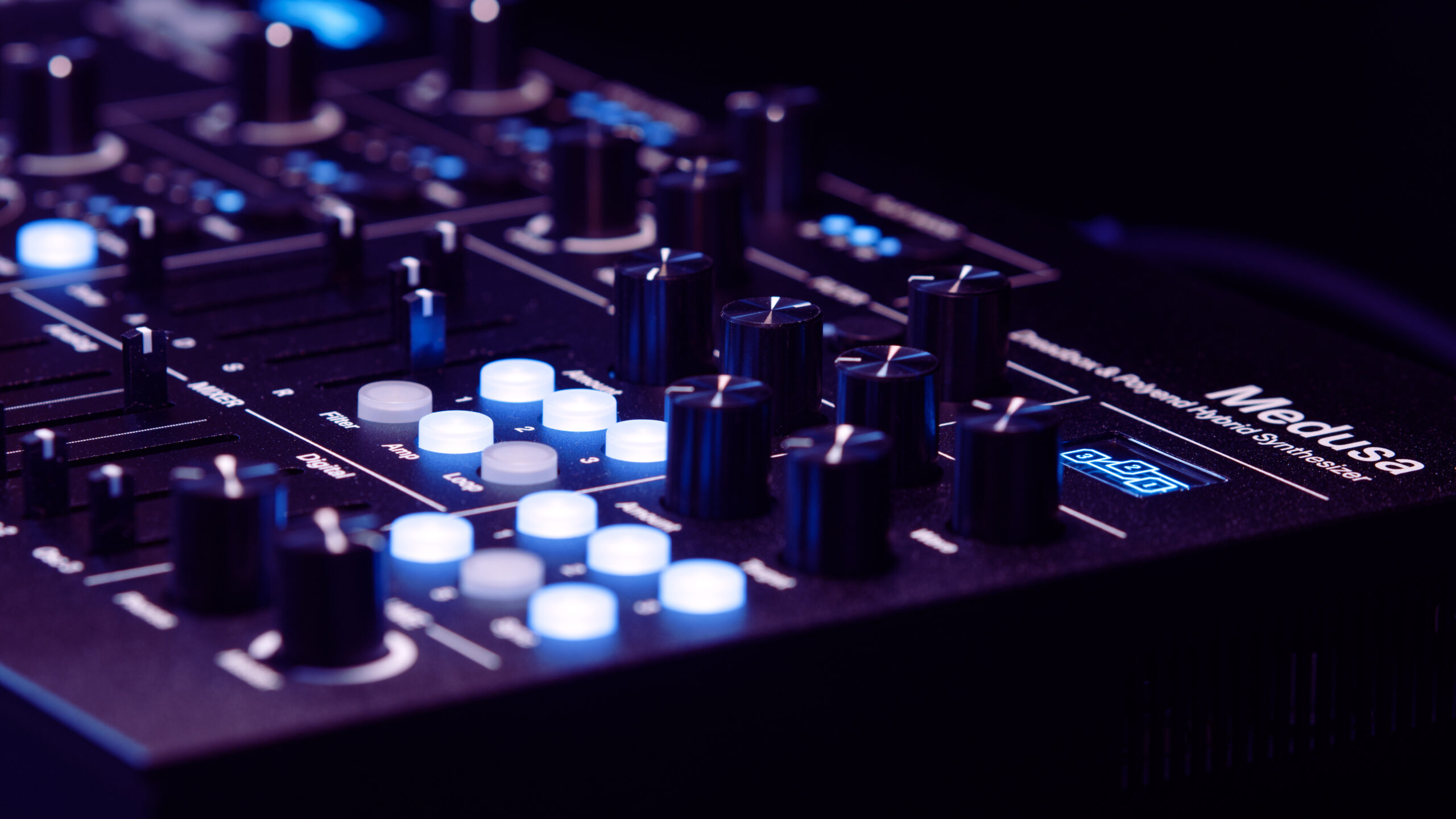 Medusa Hybrid synthesizer 4.0.1 firmware update is now available.
Polyend is happy to announce a major Medusa v4.0 firmware update release which brings some serious feature updates among the general improvements:
– A new, fourth, play mode. A gritty 6-voice 3-operator digital FM synth engine with a 12-bit colored classic vibe. It supports five digital FM Algorithms and an extra analog voice. Comes with a new FM preset bank. Pairs incredibly well with Tracker!
– Improved Channel per Voice mode where each channel is now truly "per voice", and not "per oscillator" as previously,
– Added MIDI Program Change for better control of the synth,
– Reworked pitch bend and glide for more musical output,
– Full LFO Synchronization with MIDI Clock with increased stability,
– Added a per-preset option to "Skip muted voices" during voice selection in P1 and P2 mode.
– Other fixes (changelog).
Download
Check the new sound creation possibilities
Learn how to program the new Digital FM synth engine
Check how to use the Medusa's MIDI Program Change function