Polyend Tracker: 1.6 Firmware Update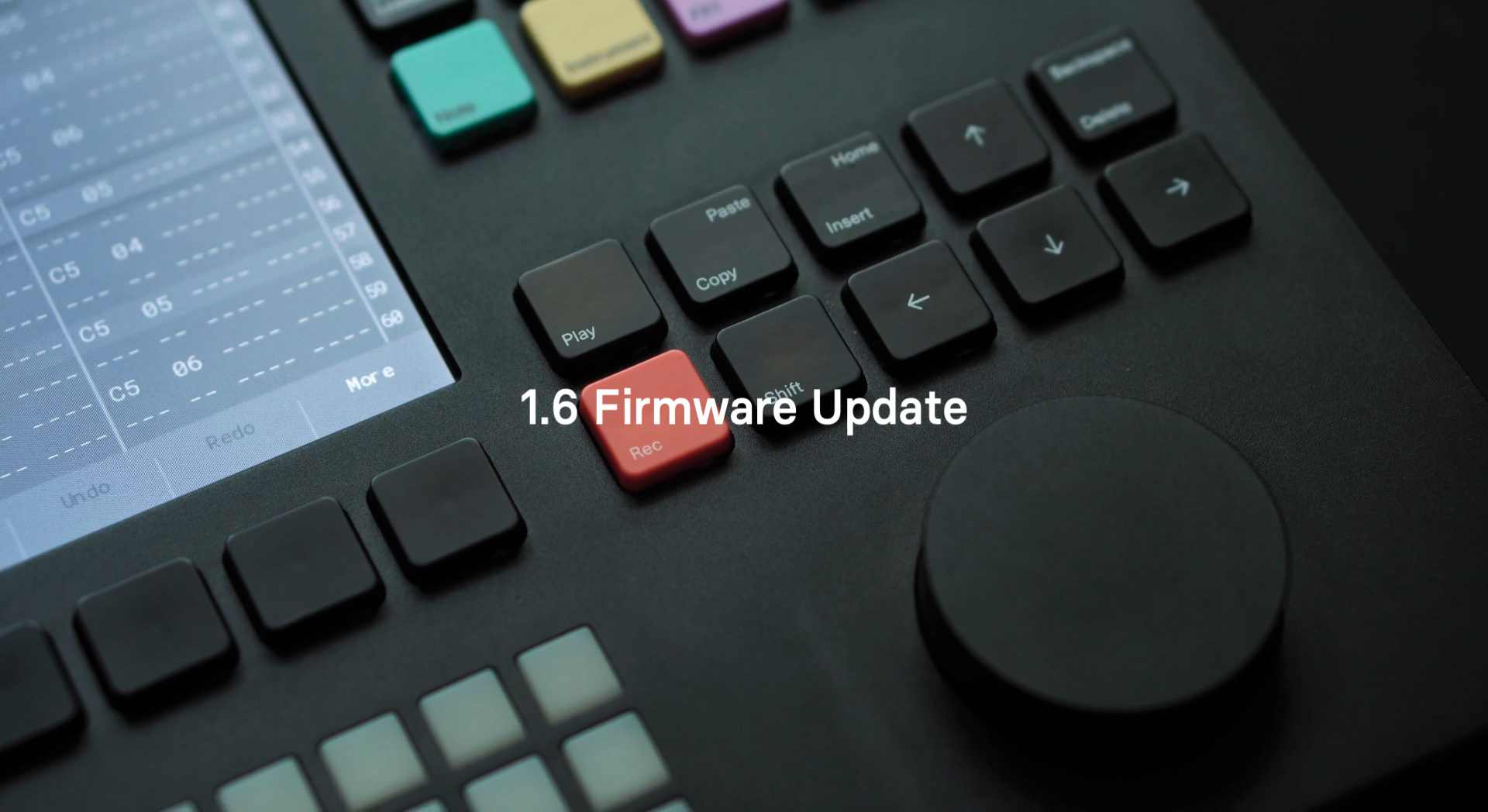 It's a big pleasure to let you know that the official Polyend Tracker 1.6 firmware update is ready.
Among the minor improvements and necessary bug fixes, there's a highlight new feature:
– New Delay (now with longer Feedback and added Filter),
– Improved looks (new font, with an option to select Original/New in the Config menu),
– New bright Monochrome display theme,
– Faster pattern increment/decrement in Song mode when using Shift + Jog Wheel,
– MIDI Synth Mode (press the Shift + Instrument Parameters keys shortcut to enter, check the manual for more information),
– Added option to export .pti instrument samples to wave files.
Detailed changelog and the firmware update file are available here.
This release comes with a new awesome sample pack from Recue and an updated onboard quick start manual from SynthDawg. In order to get these, download and update Tracker's SD card content here.
Sincerely,
Polyend