Polyend Tracker: 1.4 Firmware Update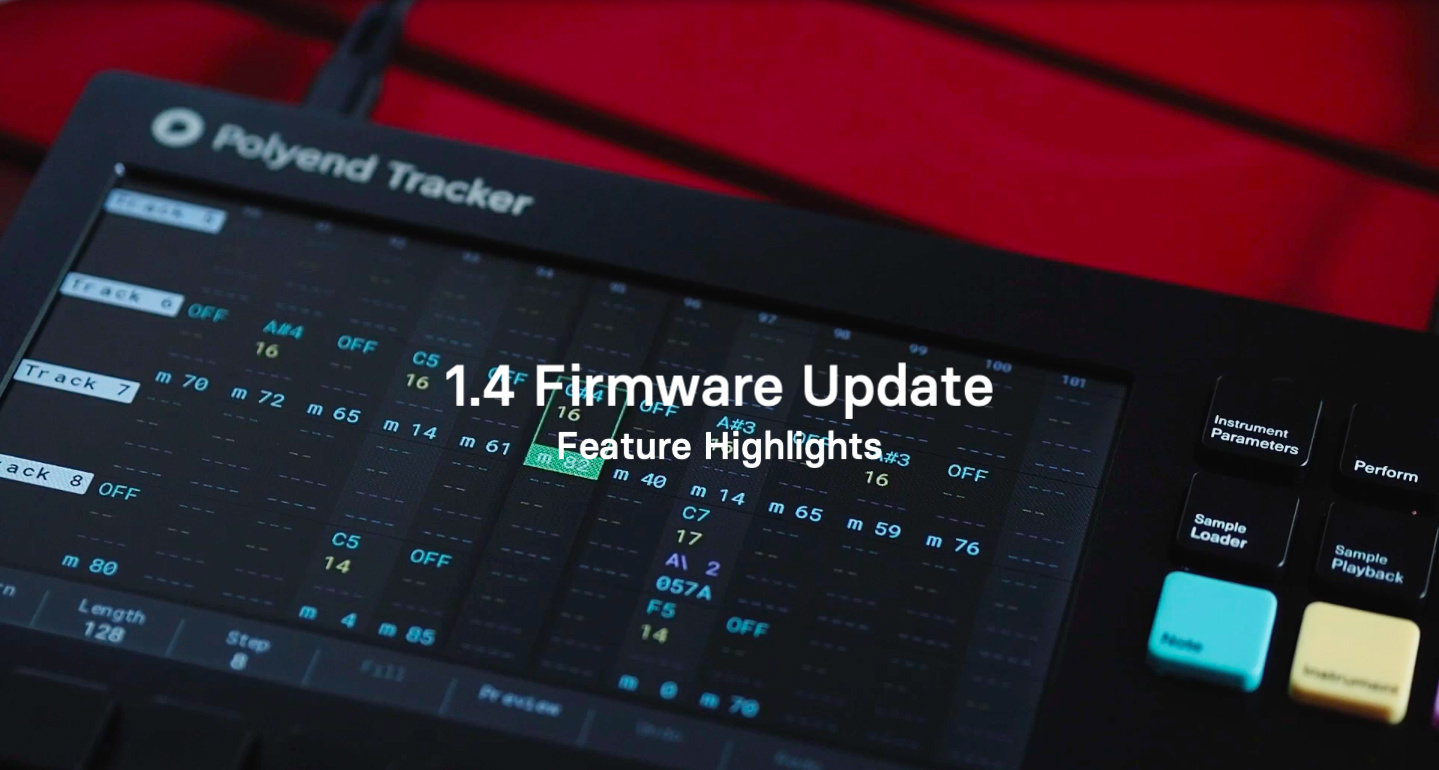 Hey, today's a special day, we have some important news to share with you.
Since its launch in March 2020, Polyend Tracker users have been able to explore their individual ways of composing and performing music in the fun manner it provides. Throughout the months following the release, our team has been constantly working on upgrading both the firmware and hardware aspects of the instrument. Considering the complicated worldwide situation we're all facing, these have become pretty rough assignments lately, yet here it comes.
The official Polyend Tracker v1.4 firmware update is ready, and it takes the gear to an entirely new level. We've added plenty of impressive sound-sculpting tools so your music companion can take you to new places.
Check out the overview of the new functions below and find the v1.4 firmware file and a detailed changelog here. Get on the right track!
v1.4 Firmware Release Highlights
– Newly added Horizontal Pattern Edit Mode, to give you access to a more classic sequencing experience,
– New step Fx's – Arp, Slide, Gate Length, and Swing,
– The Tune Fx in the Performance Mode now also works for MIDI notes,
– Line Input passthrough now supports Delay and Reverb sends,
– Mono support for Line Input passthrough,
– Performance Mode now plays through the entire song
– You can now switch between Perform screen and Instrument Parameters without breaking the performance,
– Updated Title Bar is now also available in the Pattern Screen,
– New MIDI output latency compensation (MIDI Instrument Parameters offset utility),
– Overall bugfix and performance update,