Polyend Tracker: 1.7 Firmware Update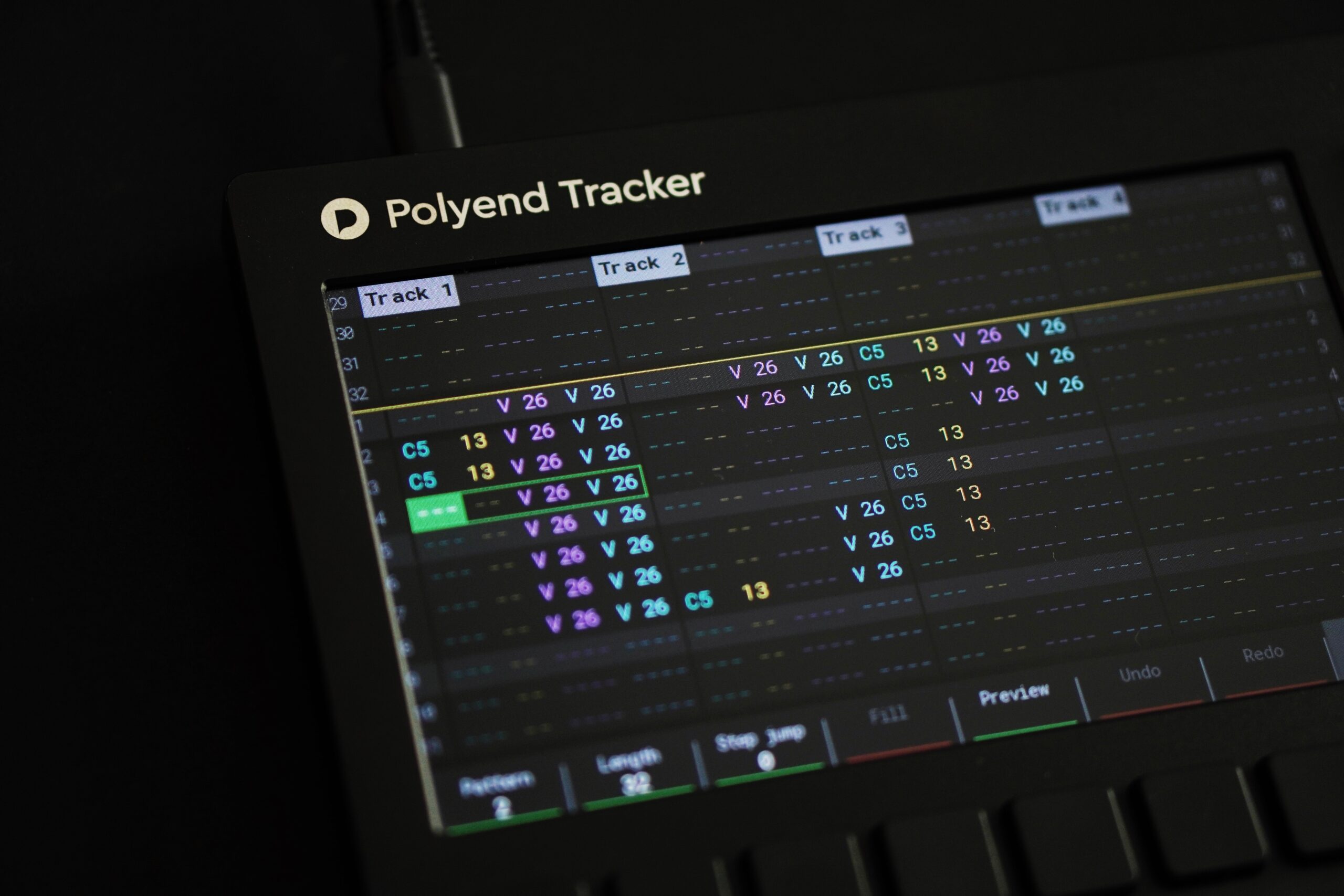 We're announcing the official Polyend Tracker 1.7 firmware update ...Because starting your musical journey is a timeless endeavor.
Audio Improvements: 
Improved EQ, Compressor and Limiter in Sample Editor

New Audio Saturation modes for extra bite

Extra Headroom feature for additional clarity

Snap to Zero function for easier sample looping
MIDI Improvements: 
Redesigned 'Clock sync correction' parameter in MIDI config

Improved Internal and MIDI clock stability and minimized jitter
User Interface improvements:
New Pattern arrangement Config setting: Vertical revolver

Pattern step numbering can be set from 0, 1 or hexidecimal

Sample Recorder: The physical Rec button starts/stops the recording

Improved project management

Song mode: Possibility to select and change Tempo with arrow buttons (in Rec mode)

Song mode: Empty Slot and Copy Pattern functions added 

Sample Loader: Possibility to select and change the Preview Volume with arrow buttons

Changed access to Instrument Synthesizer page: Instrument Parameters > More

Updated text instructions in Config > Firmware update page

Sample Recorder: The physical Rec button starts/stops the recording

Many other subtle visual changes of controls, colors and layout
Fixes:
Improved audio signal when using external clock/transport and (re)starting playback quickly

Improved audio when using external clock and Random LFOs in Instrument Automation

Removed freezing when new config project settings (Snap to zero, Extra headroom)

Removed occasional freezing while exporting Song, Song Stems, Pattern Stems

New behavior: song will start from the (next) slot that contains the currently loaded pattern. Otherwise a popup "Load pattern from song first" will appear.

Sticky Shift button behavior when holding and switching to another page/module
Firmware 1.7 is not the last update for the Tracker so stay tuned for more future upgrades and improvements!