Renoizer: It's a groove box like no other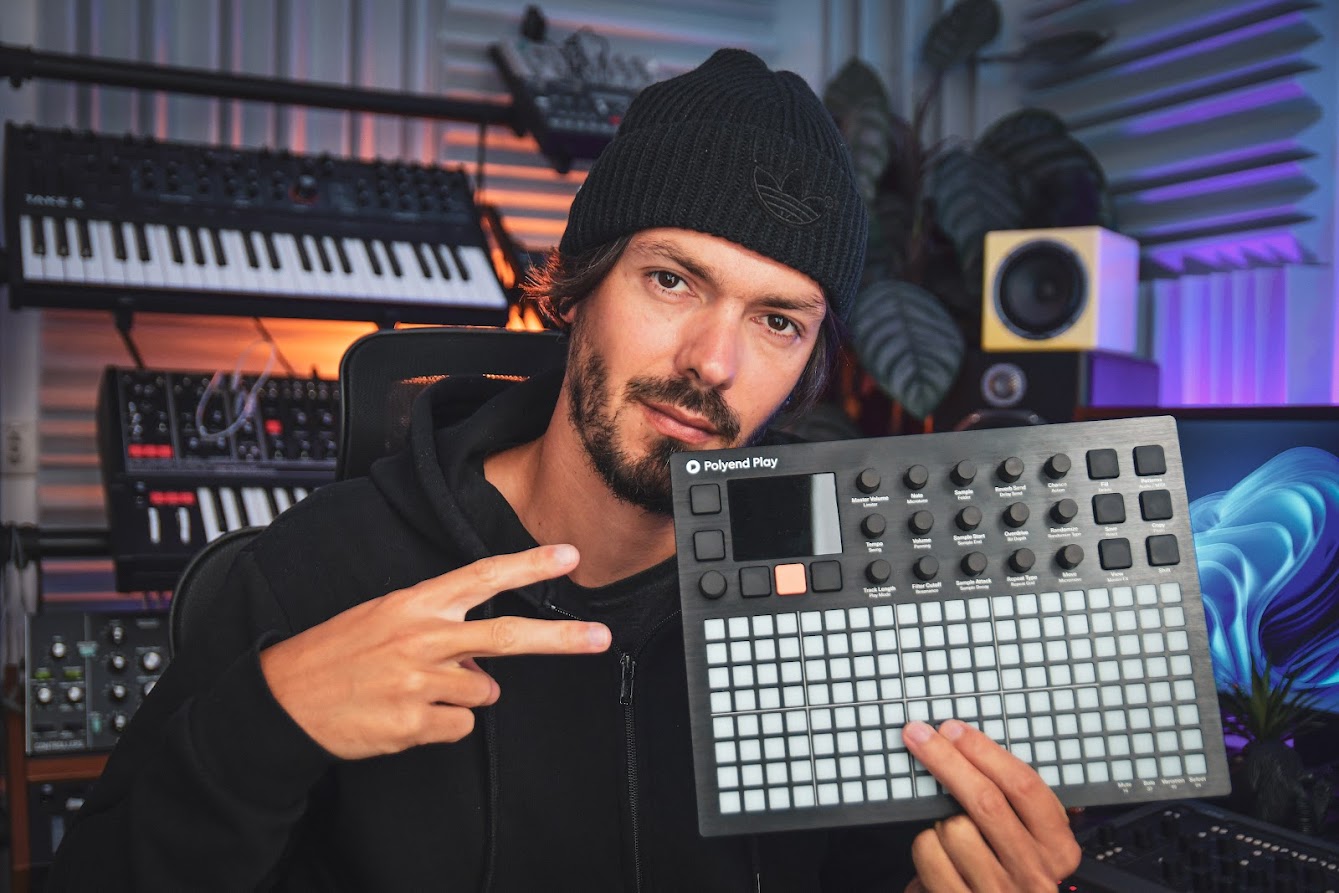 We had a word with Renoizer. You've had a chance to meet him on Polyend's channels in the past. What's new? How he found Polyend Play, and what happened then?
Renoizer: I was lucky enough to be one of the Play beta testers, and when you are on a machine where you haven't seen any video or manual, the discovery is total. In my opinion, that's how you see if an instrument is well thought out or not! This is where I find the Play surprising: its ergonomics and speed to create sometimes very complex things with ease. 
Polyend: What is the most crucial device used throughout your career? Presently?
Renoizer: Not easy as a question because it is difficult for me to keep only one! What is certain is that the Tracker is in my top 3 hardware that I have used the most over the past 2 years. I made a lot of Instagram videos with it. It served me as a start for a lot of tracks, and it's a tool that I sincerely love because I started music on tracker software. Even if I have to admit that since I got Play I use it a little more.  I must also mention my Sequential Take 5 as well as my Moog Matriarch, which are everywhere in my tracks and especially in my next album, which is in preparation and which should arrive at the beginning of 2023. Over the past year, I have also set up a nice little modular system with a Moog Sound Studio, which allows me to experiment with new things, and I think it will go to bring a lot to my music in the coming years. 
When you look at the surface, Play seems almost too easy, but as soon as you dig a little deeper, you discover the hidden side of the machine with a whole bunch of tricks that make it ultra-creative and unique. I'm a big fan of randomization modes. There are lots of things that you can create randomly and then freeze it to put another layer of randomness on another parameter, it's pretty crazy, and it's still very musical.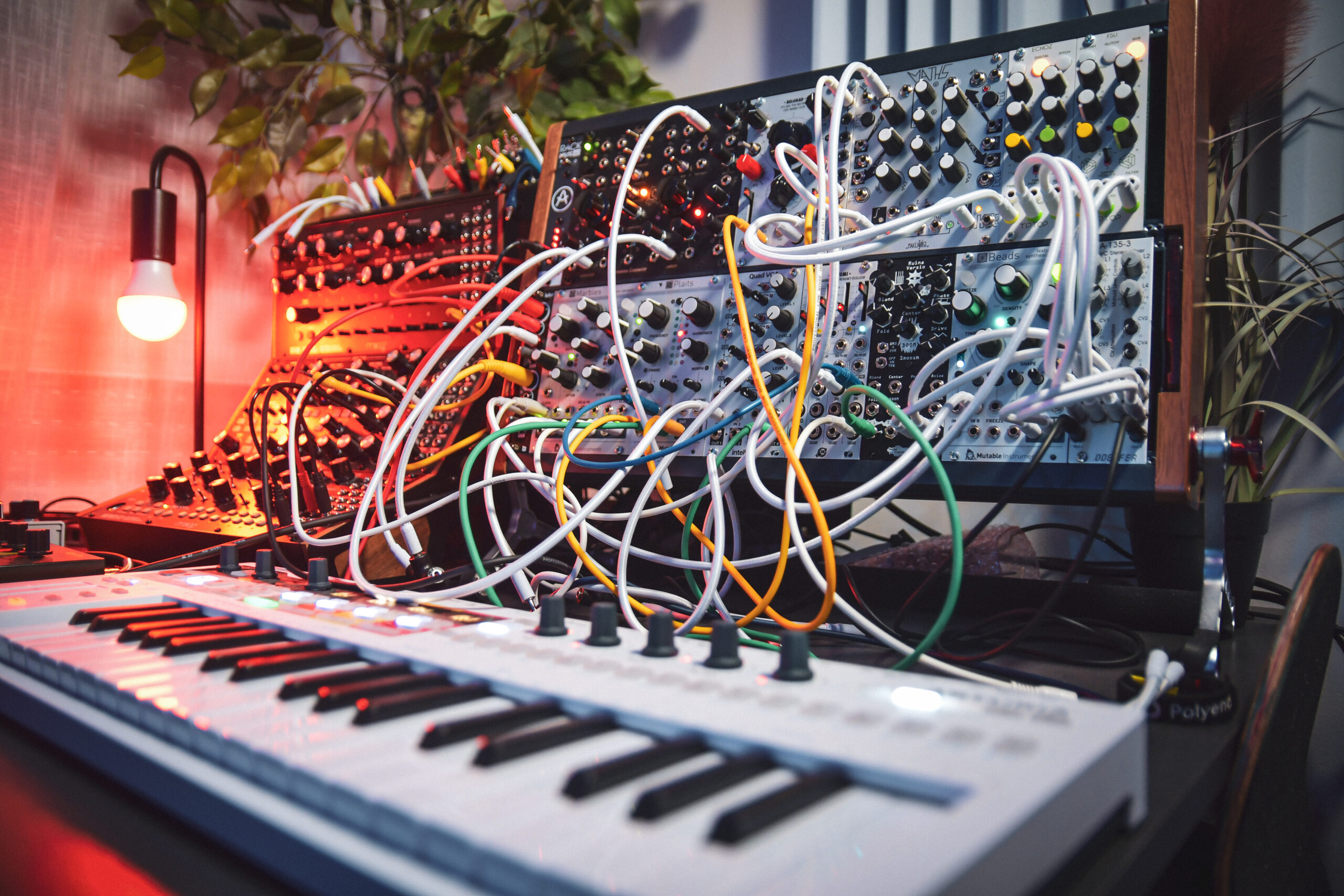 Polyend: Can you reveal one sound design or music production secret to us? 
Renoizer: I don't know if I have a secret in particular. It's rather a whole process between sound design, mixing, and artistic direction that I set myself to find "my sound." There are still some things that I love to use to design my sounds. For example, I often use impulsive responses, whether reverbs, microphone types, or amps. I like how it colors the sound in an organic way. I really like to play with dirty and clean contrast in my productions, so I also really like to saturate and compress in different ways.: I don't know if I have a secret, in particular.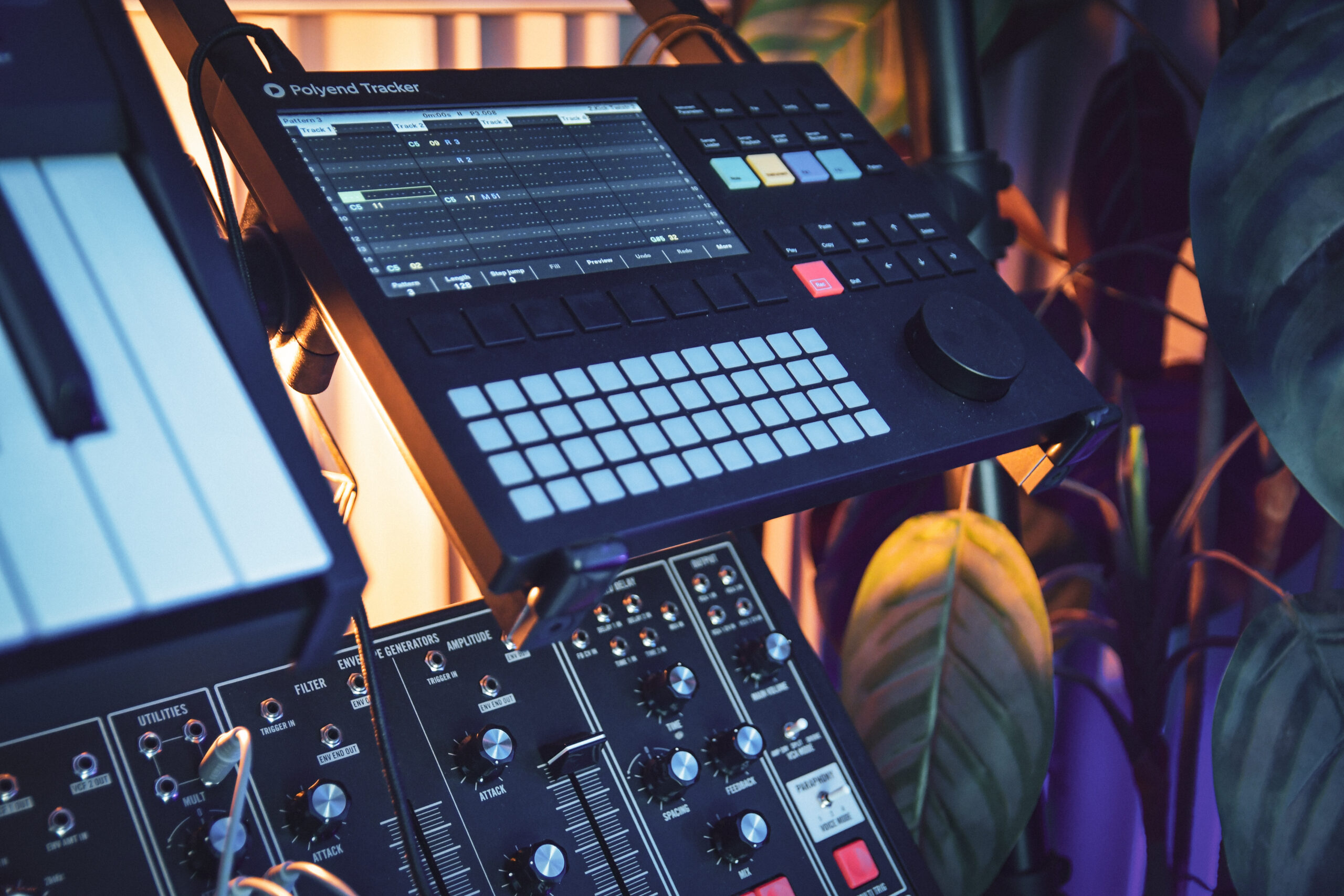 Polyend: Why do you choose Polyend devices?
Renoizer: I like the design, the unique and transportable side of each instrument, but above all, the intelligence of the workflow, which still reaches a new step up on the Play, I think. It's always very well thought out both very easy but while keeping a certain depth for power users.  
The sequencer workflow is a masterclass; it's a mix of all the best in the industry; you copy/paste super-fast, each step has its own parameters, and you can make polyrhythms very easily. It's very inspiring. I love the performance mode too, which is largely inherited from the Tracker, but with Play, it is boosted on steroids. It's great for the live show. I also have a lot of hardware in the studio, and the eight midi tracks make it a great external sequencer.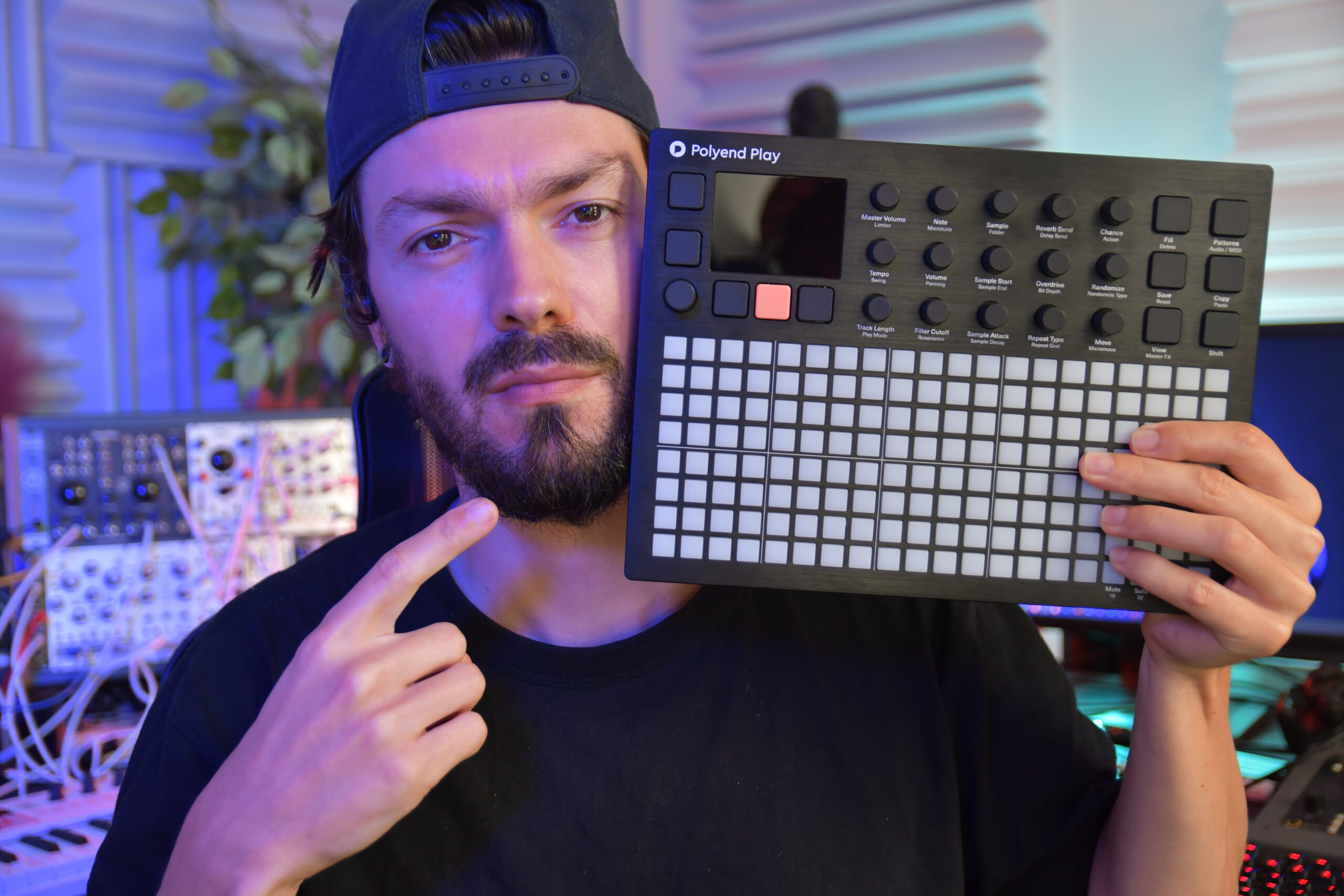 In short, for me, it's a groove box like no other. The Play has its limitations, but which are instinctive and full of secrets to discover. I simply played on a pattern with a midi track that controls the melody of Take 5. Everything else comes from Play and various sound banks. I play with the performance mode and its re-sequencing possibilities. It allows you to stay on a sequence for a while without it becoming boring. It's very fun. I pass everything in the OTO Boom to bring a little analog color. 
You can watch Renoizer videos with Polyend Play on his Instragram
The 'Sunday morning' with Polyend Play & Take 5 you can watch here
Bio 
Renoizer is a French artist, musician, and video-maker. He began musical production on the tracker around 2008 and quickly got involved in the breakcore and IDM scenes back then. Since then, he has built his own style influenced by artists such as Amon Tobin, Lorn, and Ivy Lab. Renoizer has produced music for theater plays and adverts but primarily for his solo project, with a live audiovisual component. He also mixes and masters for various artists and runs his independent label, Indecay Records, in parallel. As a true multitasking artist, he also creates videos around music production and tests hardware for the French Youtube channel "Montez le son!"