Risa T: Untitled Jam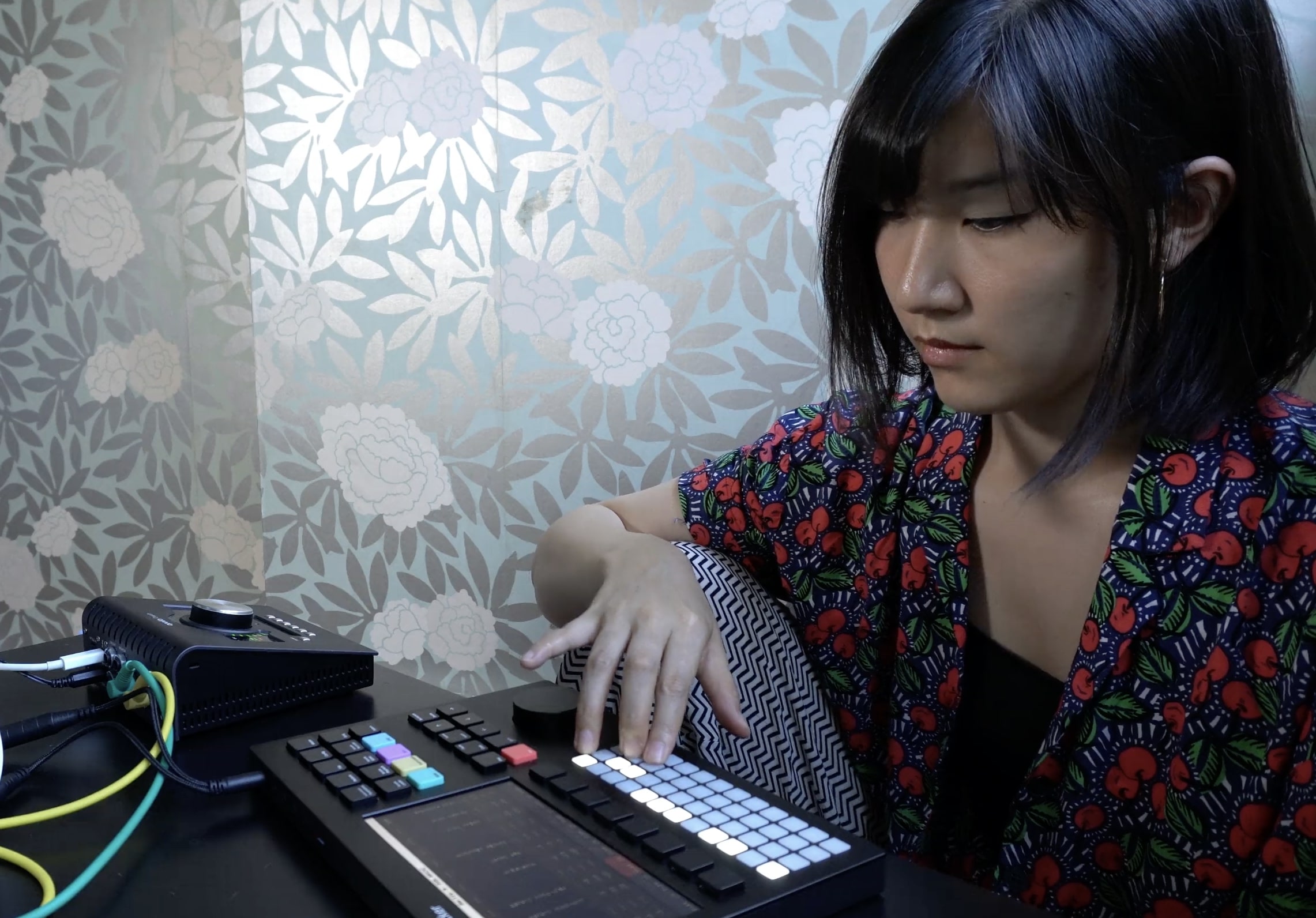 "One of my favorite features of Tracker is the Performance mode."
"I have personalized it with the list of parameter settings that I use frequently, including note repeat, bit depth, playback, and delay and reverb. I'm not really good at adjusting knobs or dials in a performance setting, so I find a lot of comfort in being able to jump between those parameter settings with a push of a pad without having to worry about precision.
The Fill feature is a source of inspiration to me – I often start with filling up a Track using one Instrument and use Fill to randomize everything else (Note and two FX values). I keep pressing 'Fill' until I get a sonic quality that I like, and start making my own progression from there. Using Fill is a good way to understand Tracker's sample manipulation capability as well. I'm a big fan of the alien sound that Tracker can create with effects like Roll.
I wanted to make something intuitive so I wrote this jam without worrying much about the groove. I was going to add more melodic elements but realized a few piano riff samples were enough to make a progression with varying sample start and randomized effects. My project looks messy as I get carried away writing in a bunch of Instruments without organizing them by Track, but I like that Tracker workflow that helps me make music freely."
Risa T
Tokyo-born, London-based producer Risa T nurtured her music roots through years of classical music training from a young age. She explores the styles and textures of contemporary sounds with hardware instruments whilst incorporating a perspective influenced by bruk, as shown in her previous releases on CoOp Presents and Dance Regular, as well as remixes for Da Lata and NameBrandSound. Through her aesthetic, Risa creates new harmonic possibilities whilst keeping everything hemmed into taut modernity.
---