Stefano Trezzi: Patching Around Places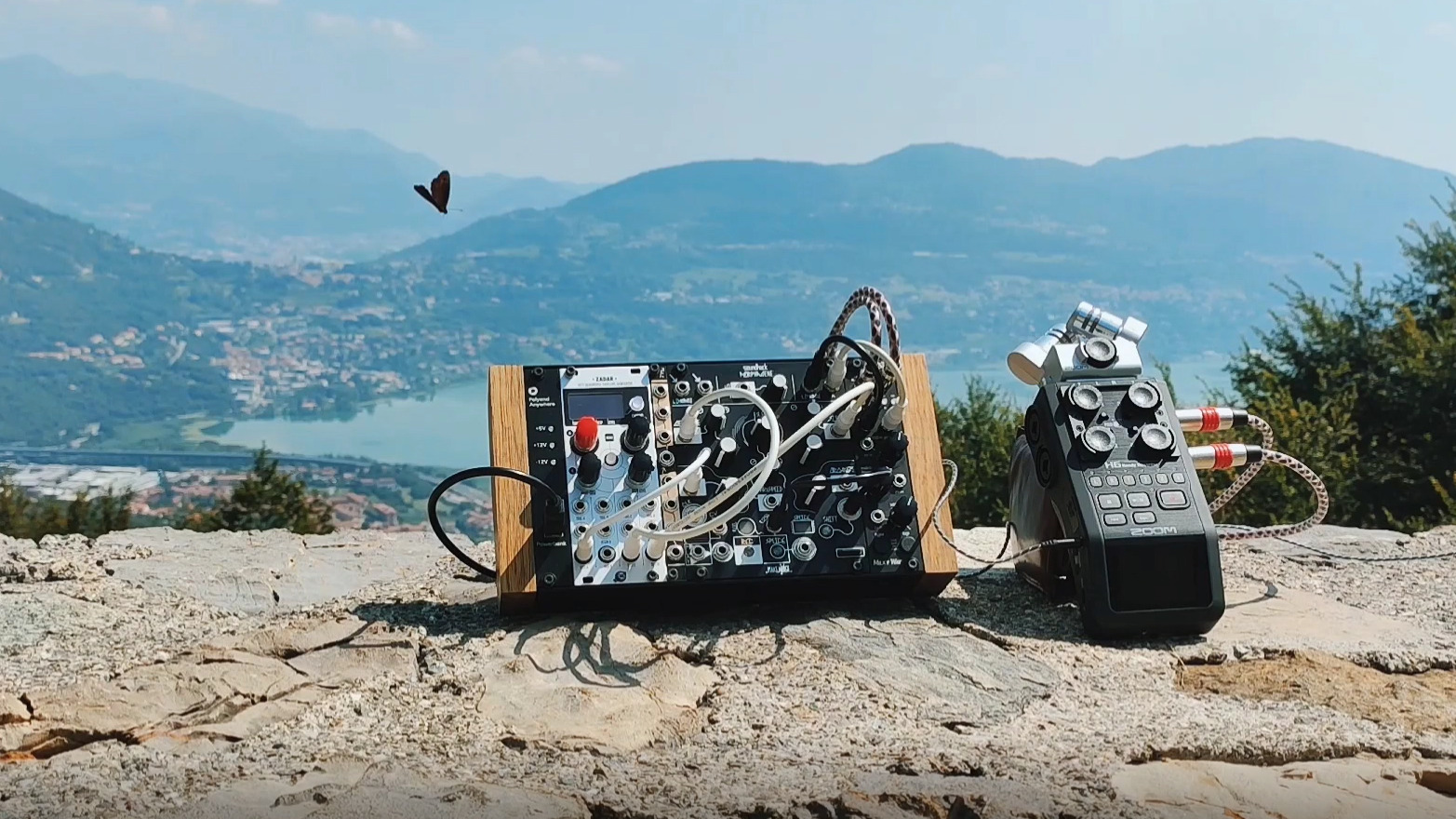 "As soon as Polyend launched their Anywhere module on the market, I felt the need to make it mine: a small Eurorack power supply, powered by a common USB power bank. This means you can comfortably carry a small modular system even in a hiking backpack and play it almost anywhere."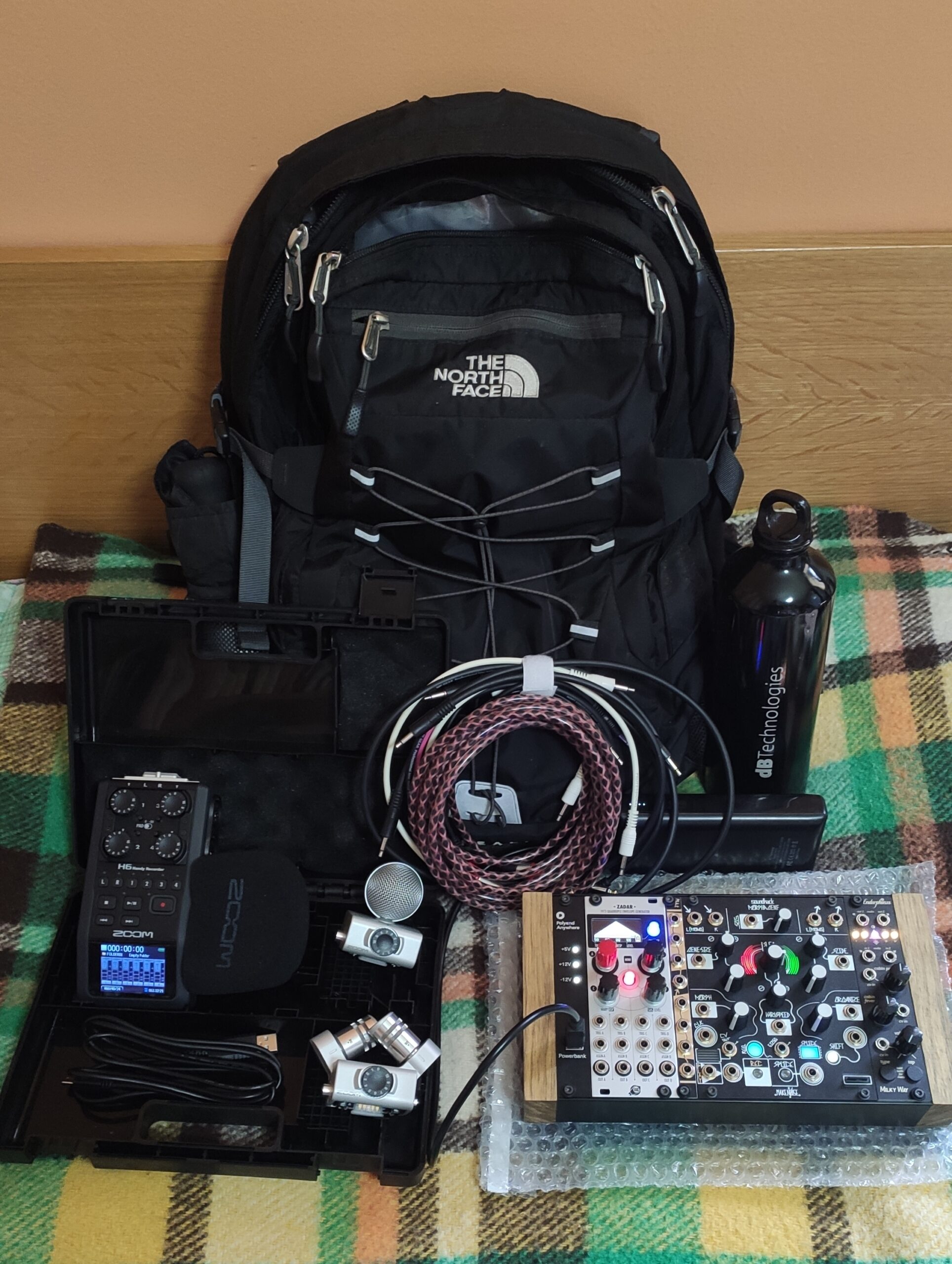 The pleasure of listening
"With the assumption of going to record in 'uncommon' places, I armed myself with a portable recorder, a Zoom H6n, which has four inputs and allows you to record the environment's sounds, also choosing the type of microphone capsule (X-Y, M/S, mono, etc). During my trips, I spent several minutes listening to every sound around me, and then building a coherent patch that interweaves with the ambience background."
"Often finding myself immersed in nature, many patches are composed of relaxing sound textures that make me feel in harmony with the place where I am. However, there have been also cases of urban experiments, such as playing close to the motorway using the noise of cars."
"We live in a world full of sound stimuli but too often we don't capture them. Each place is unique, even in the same environment: recording in a forest next to a tree can be very different from recording next to another one. I've rediscovered and love the pleasure of listening to the world and somehow making it mine, using each sound as an important element in the composition."
Minimal but powerful setup
"Having a small case, like my Frap Tools Plus, allows you to carry it around comfortably even if you must make choices about the modules you use. From this point of view, I found myself totally at ease with the Make Noise Morphagene, which is completely versatile and can read samples (downloaded or created ad hoc). It is potentially capable of doing anything. Along with this, I've also used a modulation source, like Wogglebug or Zadar, and a multi-effect, like Milky Way, that has given me a lot of satisfaction."
"This was my setup for these first 'episodes', but thanks to Anywhere I could easily double the size of the system and experiment with new sounds using other modules as well, creating diversity as needed.
I can't wait to go back to my walks and make the most of Anywhere, doing what it was born for – patching everywhere! Free your creativity and never stop listening to our world!"
Stefano Trezzi
Sound engineer and musician, in 2018 approach modular synthesis and experimental music. He explores and lets himself be guided by the various sounds that are generated consciously or not, building a changing story. A walk through different atmospheres in order and chaos, through synths, effects, samplers and sounds of the world.
Member of the family Milano Modulare, a collective of musicians who keep the world of modular synthesis alive in the Milanese hinterland with events and unique live performances. Bassist and guitarist, he collaborates in productions of different artists of the alternative-rock and hip-hop scene of Brianza and Milan.
—